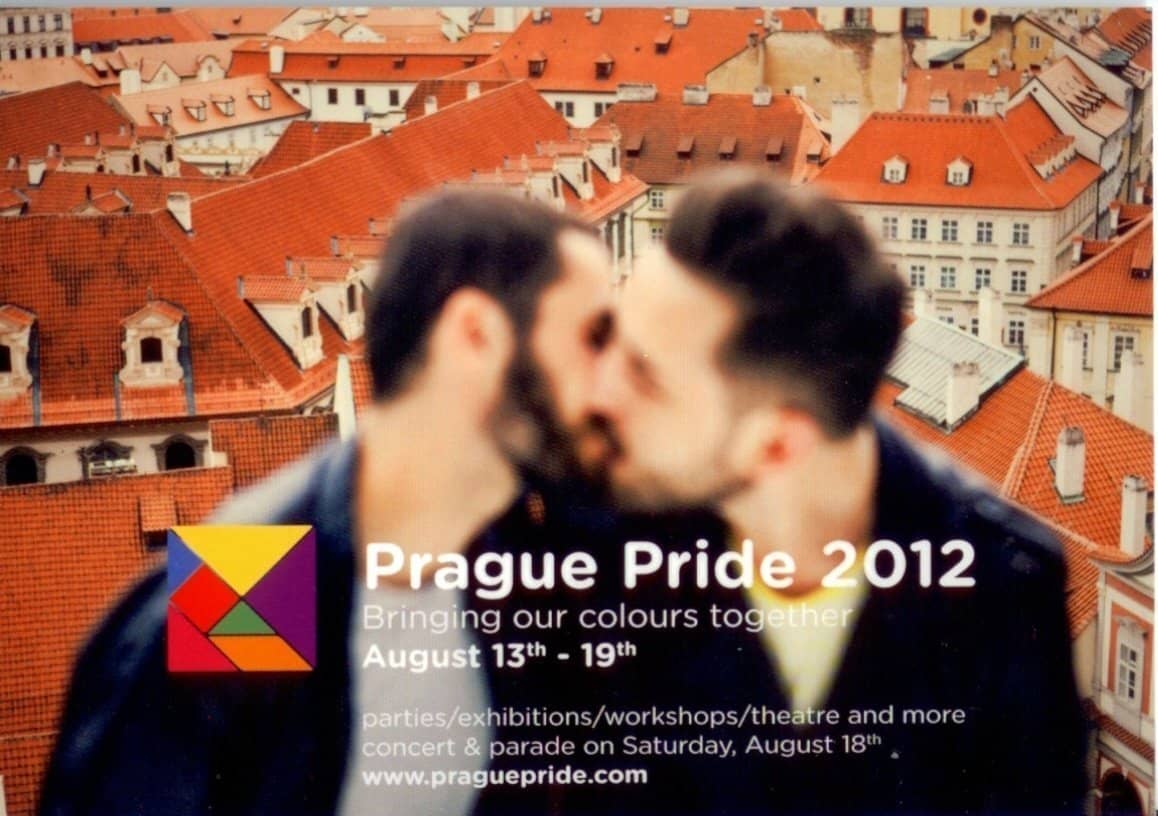 Brand g Vacations is about to celebrate its first year in business with a sold-out Danube River cruise, and General Manager Charlie Rounds is making good on his promise to deliver a new and meaningful gay travel product. We're working with local LGBT organizations in Prague and Bratislava to provide guests with optional activities that stray from the conventional.
Our pre-cruise welcome reception in Prague will feature guest speaker Czeslaw Walek, an advocate for LGBT rights and Chair of Prague Pride. Walek helped organize the first-ever and highly successful event last summer, which drew strong criticism from Czech president Vaclav Klaus and right-wing groups.
"I was very impressed that Brand g Vacations made the effort to reach out to us," said Walek. "It shows that they are going above and beyond in their commitment to their guests. We are delighted to be a part of their itinerary."
Walek has invited Rounds, a respected speaker on LGBT rights, to speak to a group of Czech business leaders and to address the crowds on closing day of the second annual Prague Pride.
"It means a lot to me to be asked to speak to such an influential group of business leaders, and even more so to address the local LGBT community at Pride," said Rounds. "In all the years I've been in gay group travel, I've dreamed of taking our community one step further, of educating ourselves about the destinations we visit, and of giving back to the local communities. This is our chance to do that."
While in Bratislava, Slovakia, Brand g Vacations has organized a private reception and LGBT photography exhibit at the local offices of Open Society Foundations (OSF), established by philanthropist George Soros to help countries transition from communism and whose mission includes the protection of LGBT rights. Rounds will be making a personal contribution to Queer Leaders Forum, a local organization in Bratislava, and guests will have the option of doing the same.
In addition to its Danube cruise, Brand g Vacations has signed two new charters for 2013, including a Mekong River cruise through Vietnam and Cambodia, and a Burgundy and Provence cruise on the Rhone River in France, with pre- and post-cruise programs in Paris and Barcelona.
Rounds points out that both Vietnam and France are poised to pass legislation in the coming year granting marriage rights for their gay and lesbian citizens. He says it would be another dream come true to celebrate those victories and support destinations that are improving the lives of LGBT people.
"There's no better way to support destinations that welcome us than with our tourism dollars," says Rounds. "A full ship of LGBT passengers can make a strong statement, and it gives us the chance to validate the power of travel through our choices."