Terraced vineyards on mountainsides.
Moorish alleyways.
Portuguese guys who look like they just stepped out of a Dolce & Gabbana underwear ad.
It's kinda hard not to love Portugal. Between the scenery – which includes some truly breathtaking river cruise vistas – and the culture of wine and music, there's something for every kind of gay person, whether you're a hiker, an oenophile, a photographer, or you just like underwear models.
Brand g last cruised Portugal's Douro river in 2019, and our guests have been clamoring for another chance ever since – but we were waiting for a new 5-star ship to be built (most of the ships on the Douro are of the 3- and 4-star variety), and finally, it's ready!
So, whether you're taking that cruise or going on your own, here is a list of some of our favorite Portugal experiences: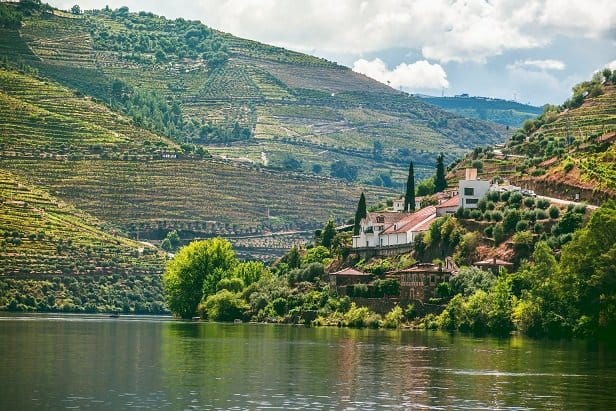 Take in the vineyard vistas by water
The gorgeous vineyards lining the Douro feature grapevines that are laid out on steep terraces hand-cut into the granite mountainsides. It's dramatic and makes for great photos. The only real way to see them is by water, and if you're taking our 2024 cruise, you'll have plenty of opportunities to do just that.
If you're going to Portugal on your own on a land tour, you can get a small taste of this by taking one of the day trips that includes a short river cruise, like these ones from Viator: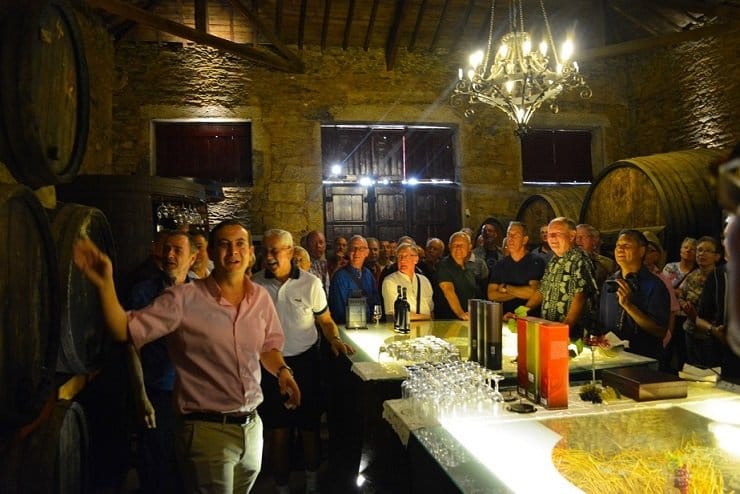 Sample the Port Wines in Porto
Even if you don't love sweet wine, the port wine of Portugal is something you have to try. These are sipping wines, much as you would do with a fine whisky, and they have many different varietals and notes. The best place to do this is in Porto – after all, the city is named (and renowned) for these port wines.
There are dozens of great wineries to visit, like Ferreira, Croft, Calem, the fabulous Churchill's, and the contemporary Espaco Porto Cruz, which includes not only wine tastings but chocolate workshops and chocolate and cheese tastings. And really, who doesn't want to get tipsy in a beautiful riverside setting?
http://www.espacoportocruz.pt/
Check out the Fado music scene in Lisbon
Fado is a lyrical ballad-style of music that is the national obsession of Portugal. You can often have a meal with live fadistas as your backdrop. Check out Sr. Fado de Alfama (home-cooked meals and local wines), or Clube de Fado (perhaps the most popular and well-regarded restaurant/club).
Hang Out in Porto's Old Quarter…
The Ribeira is Porto's famed old quarter that borders the waterfront. A UNESCO World Heritage site, it features colorful ancient houses and boats floating quayside on the Douro. Have lunch or coffee at one of the dozens of cafes, bars and restaurants sheltered under medieval arches, and get gorgeously atmospheric selfies.
https://www.introducingporto.com/ribeira
And Lisbon's Old Town
And speaking of atmospheric, get lost wandering the winding streets and alleyways of Lisbon's Alfama district, which is the city's Old Town. There are many hidden squares with super charming cafes, as well as the huge, ornate Lisbon Cathedral, and the remains of ancient city walls. A total combo platter of medieval city yumminess.
https://www.golisbon.com/sight-seeing/alfama.html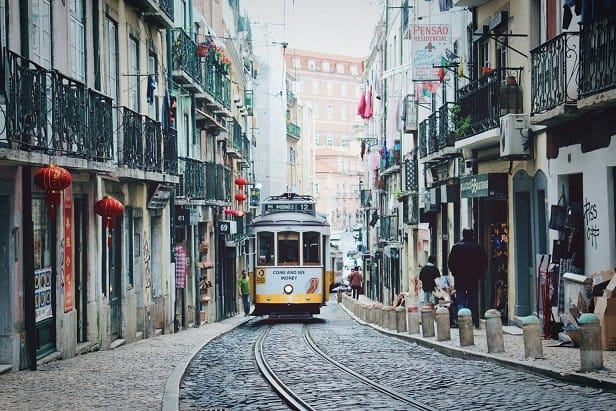 Ride a Vintage Tram in Lisbon
The best one is #28, which takes you up to St. George's Castle (like most royal castles, St. George's is set on one of the highest points in the city, and offers spectacular views) and through the dozens of Moorish alleyways in the old city. A total step back in time. Wear your best burnous and turban.
St. George's Castle:
https://www.golisbon.com/sight-seeing/castle.html
Get Your Monastery On
Tour the Monastery of St. Jerome in Lisbon, and just try not to scream "Fabulous!" Another UNESCO site, this 15th century former monastery features incredibly unique and ornate architecture: intricately carved pillars, cloisters and vaulted ceilings. It'll make you wanna wear a pair of Prada slippers and canonize saints.
http://www.patrimoniocultural.gov.pt/pt/museus-e-monumentos/dgpc/m/mosteiro-dos-jeronimos/
Don't Miss Sintra
Take a trip from Lisbon to nearby Sintra (less than an hour away), where you can see three gorgeous palaces and the 1,200-year-old Castle of the Moors. There are many tour companies offering inexpensive day trips. (Portugal is a bargain in general, and day trip excursions are no exception.)
https://www.viator.com/Lisbon/Sintra/day-trips-d538-a3542
The Pena National Palace in Sintra is especially memorable because of its multi-colored, almost Disneyland feel. It's incredibly over the top and extremely popular. Going first thing in the morning is best to avoid crowds, but you also risk the castle – because it's at a high elevation – being somewhat shrouded in clouds. Still, it's unforgettable.
https://www.parquesdesintra.pt/pt/parques-monumentos/parque-e-palacio-nacional-da-pena/
Get High
Check out the rooftop bars and restaurants in Lisbon. Lisbon is often compared to San Francisco due to its hilly geography, and as such, it has rooftop spots that offer insane views of the city.
Our favorites are:
Rossio Gastrobar – in the Altis Avenida Hotel. This is super chic and trendy, and not inexpensive by Portugal standards; but it's really memorable. If it's a cool evening, they provide blankets.