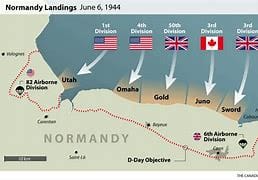 Join me on the Beaches of Normandy next May, when we will explore World War II (1939-1945) and the Battle of Normandy, which lasted from June 1944 to August 1944, resulting in the Allied liberation of Western Europe from Nazi  Germany's control.
Code named Operation Overlord, the battle began on June 6, 1944, also known as D-Day, when some 156,000 American, British and Canadian forces sailed on some 5,000 ships and landed on five separate beaches along a 50-mile stretch of the heavily fortified coast of France's Normandy region.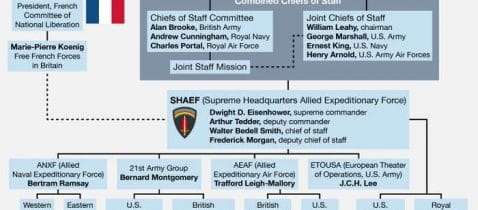 The invasion was one of the largest amphibious military assaults in history and required extensive planning. President Franklin Roosevelt and Winston Churchill formed the Supreme Headquarters Allied Expeditionary Force (SHAEF) led by Supreme allied Commander and future President, Dwight D. Eisenhower who appointed Bernard law Montgomery as commander of the ground invasion forces.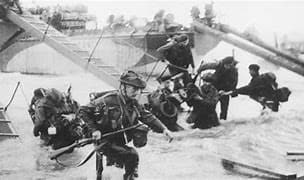 Prior to D-Day, the Allies conducted a large-scale deception campaign designed to mislead the Germans about the intended invasion target. The British and Canadians overcame light opposition to capture beaches codenamed Gold, Juno and Sword, as did the Americans at Utah Beach. U.S. forces faced heavy resistance at Omaha Beach (as seen in the extraordinary and gruesome opening minutes of the film, Saving Private Ryan), where there were over 2,000 American casualties.
By late August 1944, all of northern France had been liberated, and by the following spring the Allies had defeated the Germans. The Normandy landings have been called the beginning of the end of war in Europe.
Next summer, I'll be hosting the Paris, Normandy & the Seine River Cruise (May 12-19, 2021) where we will visit the sight of the beach landings and learn of the brave actions of Allied soldiers on that historic day.  Your trip will also take you to Paris, one of the world's most visited cities where you can see all the sights including the Palace of Versailles.  Your  luxury river cruise on the Seine, will visit charming French villages, including Honfleur,  Giverny, home to Monet and his gardens, and of course Normandy, a region of France known for its gastronomic delights. To join me visit Brand g Vacations