This is a question that comes up frequently, and is usually whispered to us like the person is trying to score a nuclear bomb. At Brand g, we feel incredibly fortunate that, over the last 11 years, we've built a loyal customer base. And given that the passenger count on our trips ranges from 40 to 200-ish, competition can sometimes be fierce for available space; particularly for the premium suites on a cruise ship, which are often the first to go. And we don't want there to be any more scratching and hair- pulling than is absolutely necessary, even if it can be fun to watch.
A good example of this competition for space was our 2023 Spain, Morocco and Canary Islands cruise. We introduced this trip in February of 2022 as our our first entry into luxury ocean cruises (as opposed to river cruises). We certainly thought and hoped that it would sell well, but there was clearly a demand for this type of cruise by our guests, because it sold out in 30 minutes. The morning that the cruise went on sale, alumni (who were granted early access) booked the entire ship before it could even open up to new guests. (For those who did not get onto that cruise, stay tuned; we'll be doing the same one in 2024, as well as one or two other luxury ocean cruises!)
This same sort of thing often happens with our land tour vacations. Because of the limited space (usually 40-50 people), the entire trip will sell out in a day or two.
Situations like this illustrate the importance of being a Brand g "insider"; and there are numerous ways to achieve this.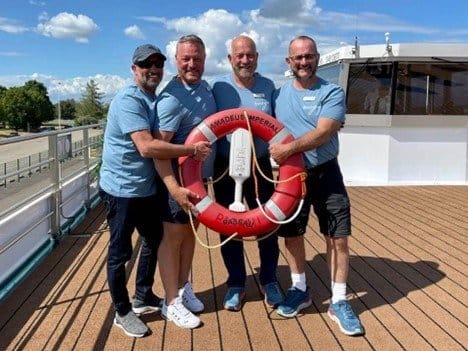 #1 – TAKE A BRAND g TRIP
Once you've taken your first Brand g trip, you become part of our alumni group. And that's a great first step. But unfortunately, just being an alumni doesn't mean you'll snag a room or that special suite on a coveted trip. You have to pay a bit of attention. Having been a past guest can get you early access; but you still need to be aware of when the trip is going to be announced.
So, for alumni AND for new guests looking to take their first Brand g trip, here are tips on how to be "in the know".
#2 – IF YOU HAVEN'T ALREADY, SIGN UP FOR OUR NEWSLETTER
There's a newsletter-signup popup ad that will come up when you visit our home page, and in ten seconds you can sign up via that form. This newsletter lists new trips, available savings offers, last minute space availability on previously sold- out trips, and has tons of other information about Brand g and gay travel.
If you have all pop-up's blocked and that newsletter popup form doesn't appear on the home page, just click on the Join Our Mailing List link at the very bottom of the home page. Be sure to add info@brandgvacations.com to your safe sender list (or add that email address as a contact) so that it doesn't go to your spam or junk email.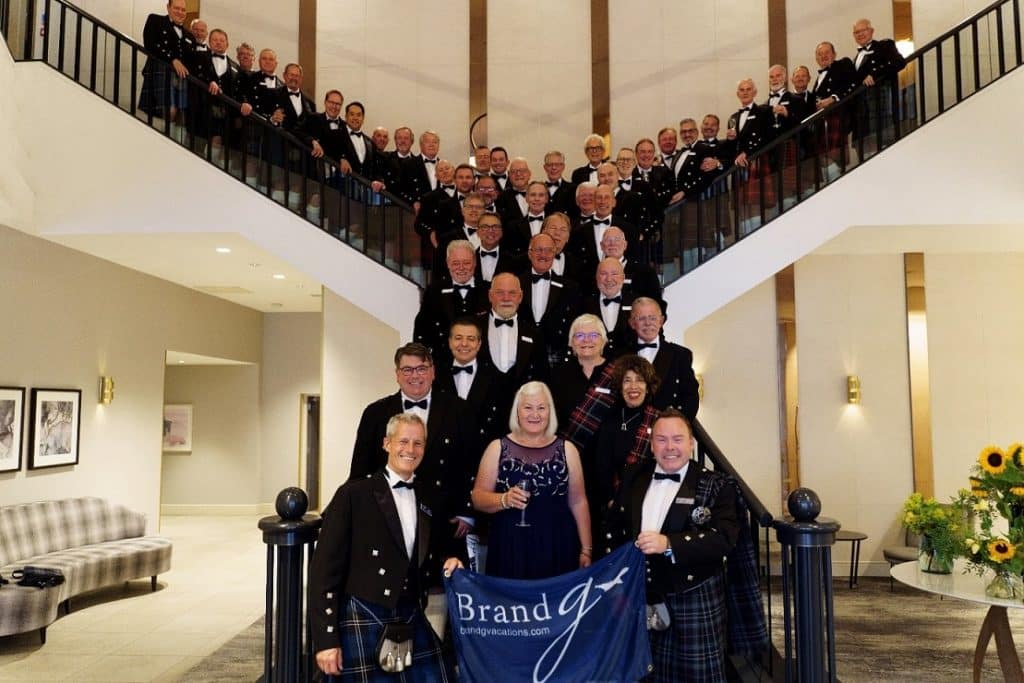 #3 – IF YOU'RE A PAST BRAND g GUEST, JOIN OUR "Brand g Influencers" FACEBOOK GROUP
This private group is where we poll our most valued guests for advice on various travel topics connected to Brand g trips, and for their interest in new trips we're considering, so you'll have an early heads up And since this group is composed entirely of alumni, we announce early access dates here.
Link to group:
Just click the "ask to join" button, and you'll be vetted and admitted within 24 hours.
#4 – WATCH OUR SOCIAL MEDIA
There, we post trips that will soon be announced, last minute openings, special offers and more. If you don't already, follow us on whatever social platform(s) you use:
https://www.facebook.com/brandgvacations
https://www.instagram.com/brandgvacations/?hl=en
https://twitter.com/BrandgVacations?ref_src=twsrc%5Egoogle%7Ctwcamp%5Eserp%7Ctwgr%5Eauthor
The good news is that you don't have to follow all three (seriously, life's too short) – we generally post the same information to all three simultaneously, although sometimes we'll skip Twitter because of length limitations.
#5 – A FINAL SOLUTION (yikes, that sounds so Nazi doctor)
If you don't do social media and don't want to read newsletters, the last – and a bit more labor intensive – option is to check the VACATIONS page on the Brand g website frequently. We post placeholder cards (providing the destination, dates and initial details) for trips that are in the works. Although trips can debut in any month, the bulk of them are announced in the late fall and winter.
We love each and every one of you, in perhaps highly unhealthy ways…and want you all to be able to get on the trips you really want each year. We've seen plenty of those fist-shaking "Why, God, why?!" moments when someone finds out a trip is sold out, and it breaks out hearts. So please, take our helpful hints above – and together, we can get you on the trips that you can't live without.