Ever wondered how a company like Brand g chooses which cruise lines to charter, and what hotels to use?
Given the global scope of our trip offerings these days, it's actually a complicated task.
We feel incredibly fortunate to have a 95% repeat rate (meaning that 95% of our guests return to book other trips), so we can't just recycle "the hits" every year. We have to continually create new trips to exotic new destinations to keep our current guests engaged with our brand. And that means a lot of negotiations with many different travel companies all over the world – Delfin Cruises in the Amazon, Abercrombie & Kent in Egypt, Amadeus in Europe and Atlas Cruises (globally), to name just a few.
But there are basic rules that apply to all of our choices of cruise ships and hotels.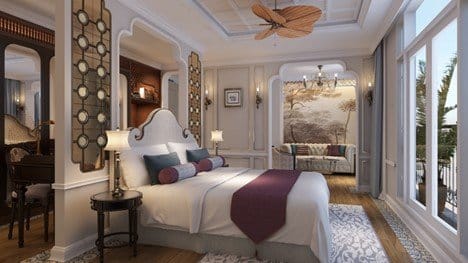 Luxury
All Brand g trips are either 4.5 or 5-star, and our ships and hotels have to reflect that in décor, amenities and service.
We don't stick to one hotel chain, for example (which would be much easier), because within brands, properties can sometimes vary widely. And hotel location is extremely important to us. We want you to be able to walk out your door and find great restaurants, shops and landmarks. (There are, of course, exceptions to this, like the Culloden Hotel in Inverness, Scotland, which is part of our Scotland vacations. It sits on a 40-acre estate several miles from the downtown part of Inverness, and we take it over as a gay luxury bed and breakfast. It's a wonderful escape, and is pointedly NOT in the city.) Often, there may only be a couple of hotel options that meet our parameters of luxury and location, so we go with the hotel – regardless of chain – that best reflects a "Brand g" experience.
With river cruise lines, the ships are generally much more consistent than hotels in a hotel chain, so that part is made easier; but even at that, we want the "latest and greatest" of their ships. Brand g doesn't do long-in-the-tooth.
On rare occasion, we'll downgrade to a 4-star ship or property when that's the best the destination can offer.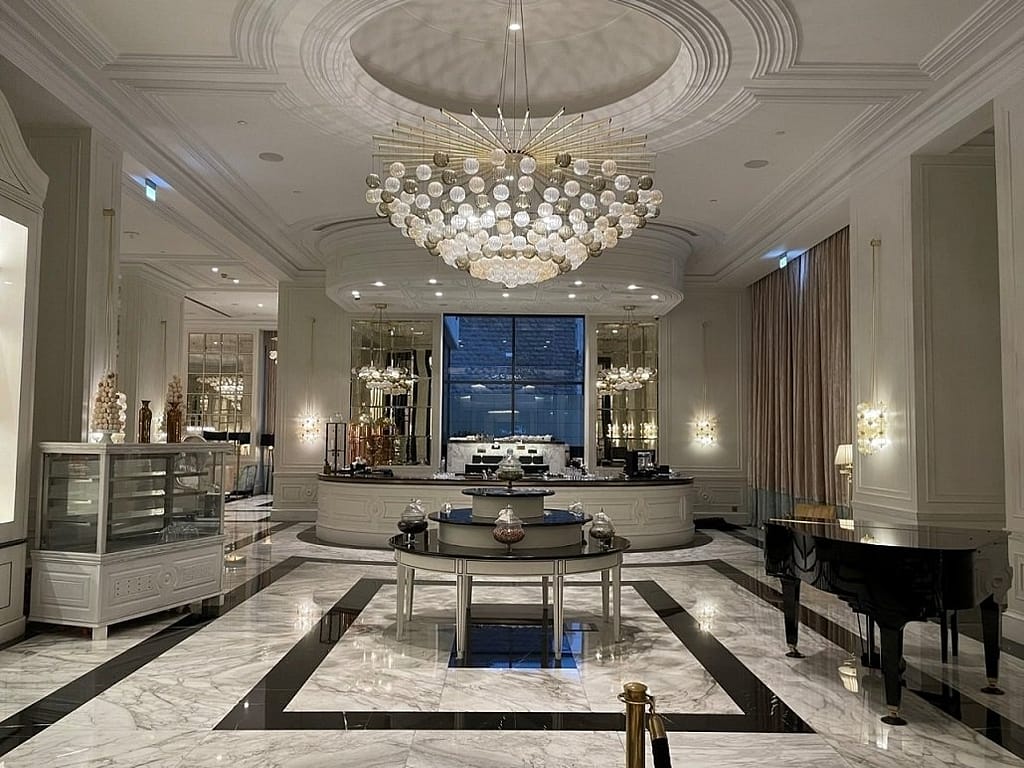 Example: in Amman, Jordan, we use the spectacular 5-star Fairmont hotel. Amman has a number of top flight choices, so there's no need to make any sort of compromise. But on another stop on that same trip, in Petra, Jordan (the small city that abuts the spectacular site of the Petra ruins), the best hotel is a 4-star property. Luckily, it's still lovely, and it has the perfect location, sitting right outside the entrance gate to the ruins. Petra is such a can't miss-site that virtually anyone would make this concession.
Fairmont Amman:
Movenpick Petra:
Another example: in the Amazon, we use the stunning 5-star Delfin III river ship. In Scotland, because there are few ships that cruise the lochs, we charter the finest vessel available, the 4-star Lord of the Glens.
Amazon Delfin III:
Scotland Lord of the Glens:
Itinerary
This, of course, applies only to cruise ships, but is a key element for us.
As you probably know, if you've traveled with us or even looked at our schedule of vacations, we favor more unique itineraries. Sure, we always offer the ever-popular (and deservedly so) European cruises, but an increasing number of our trips are to far-flung, exotic locales like Africa, India, Japan, Antarctica, the Galapagos, Southeast Asia, etc – places where you can explore unique scenery and cultures.
We will frequently work with the cruise lines to adjust their standard itinerary to one that suits our guests more. For example, on our 2023 Morocco cruise, we're changing the final stop to be Gran Canaria,, which is a favorite of LGBT tourists (there are numerous gay and gay-friendly guesthouses on the island). For another: on our Danube cruises, the ships traditionally dock at an outer port in Vienna, but we pay to move the docking to downtown, so you walk off right into the action of the city.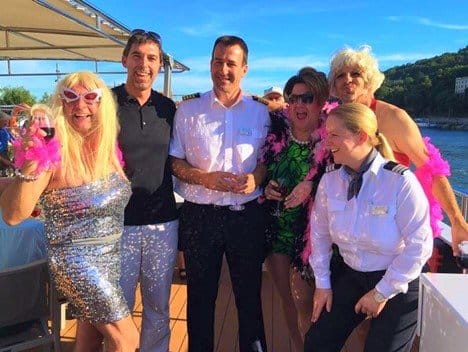 Gay Friendliness
We've all heard about those incidents on gay ocean cruises that prompted cruise directors to go onstage and ask people to behave themselves. Sexy time breaking out on the dance floor doesn't give anyone a great reputation. Fortunately, that's much less of an issue on river cruises, since river cruising is truly about travel and culture as opposed to just partying.
But what is an issue is a cruise line's (or hotel's) attitude towards the gay community. We look for companies that sponsor gay charity events, and who have departments devoted to diversity.
We also expect the cruise line to have frank discussions with their personnel (some, fortunately, do this as a matter of course), so that any staff member on the ship who might have an issue with gay travelers can be transferred off the cruise. We're creating a gay bubble on our trips, and above all else, our guests must be made to feel as comfortable and important as any straight guest would.
And since we dress more fabulously, maybe even more important.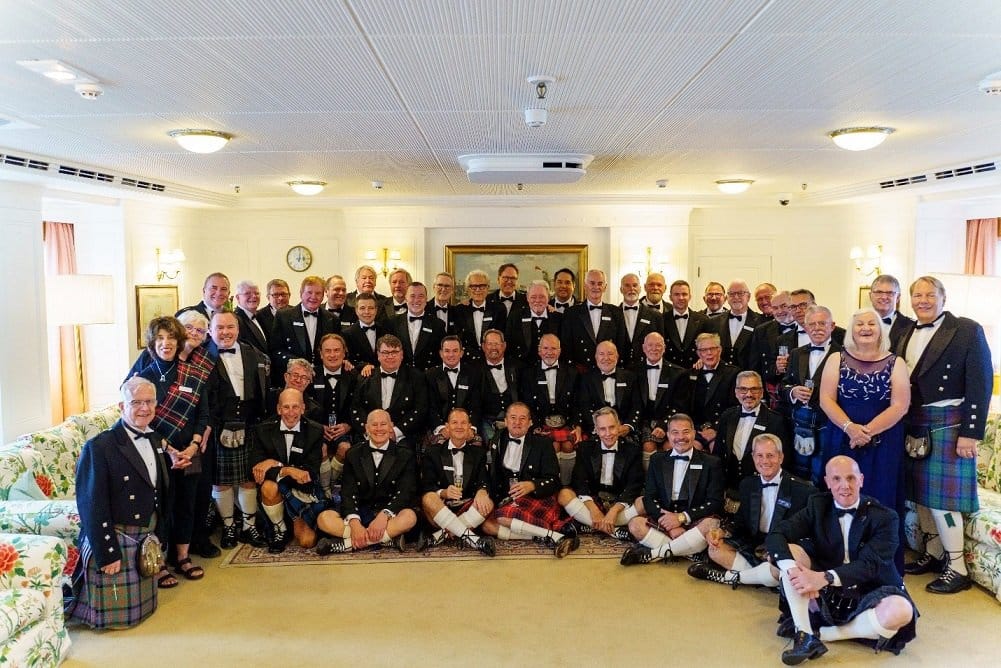 Price
We strive to deliver an all-inclusive, luxury product at a reasonable fare; so, we negotiate the best possible price for our guests, for the cruise or tour and all the attendant extras that Brand g includes (free-flowing adult beverages, shore excursions, pre- or post-cruise hotel stays, transfers, and all those special Brand g experiences, like a wine tasting under a palace, a formal dinner aboard the Queen's Royal yacht, etc). Why? Because if you get the most for your luxury travel dollar, that makes us look good, which helps us engender such love and loyalty from you that you end up taking every single trip we offer each year. Or maybe at least one.
Most cruise lines are very willing to work with us on chartering, because: a) they recognize the value of introducing their brand to well-traveled individuals with a lot of discretionary income; and b) their staffs typically love gay cruises, because we're so much more fun than standard cruise groups. And we tip better.
So, as you can hopefully see, we take the happiness and comfort and wallets of our guests very seriously. We want you to love the Brand g experience and keep coming back. After all, a brand is only as good as its reputation, and you are our reputation.