Brand g has always welcomed straight allies. These friends and family are extremely important to many of us, and they add a special energy to the group dynamic, since, obviously, they're supportive of the gay community. Having a mix of gay men (on Brand g trips, they comprise 85-90% of the guests), Lesbians (roughly 10%) and sometimes a small handful of straight allies keeps a trip from getting too "insular" – the energy becomes much more rounded.
An example: a young straight couple who won a Brand g cruise at a charity auction (and didn't know a soul) became the mascots of one cruise, because they were adorable and completely comfortable around gay folk. (And the husband was crushed on by scores of the guys.)
Most Brand g trips have a few straight allies, and often guests aren't even aware that the allies are straight, since people like this don't necessarily feel the need to announce it. My husband and I have a couple of straight female friends in our circle – hereafter referred to as Julie and Jenny – who have traveled with us on Brand g trips to Europe, Peru and Egypt. Until people got to know them, they probably assumed that the girls (who also brought straight friends as roommates) were Lesbian couples, and the girls couldn't have cared less.  They were there to be with their LGBT BFF's.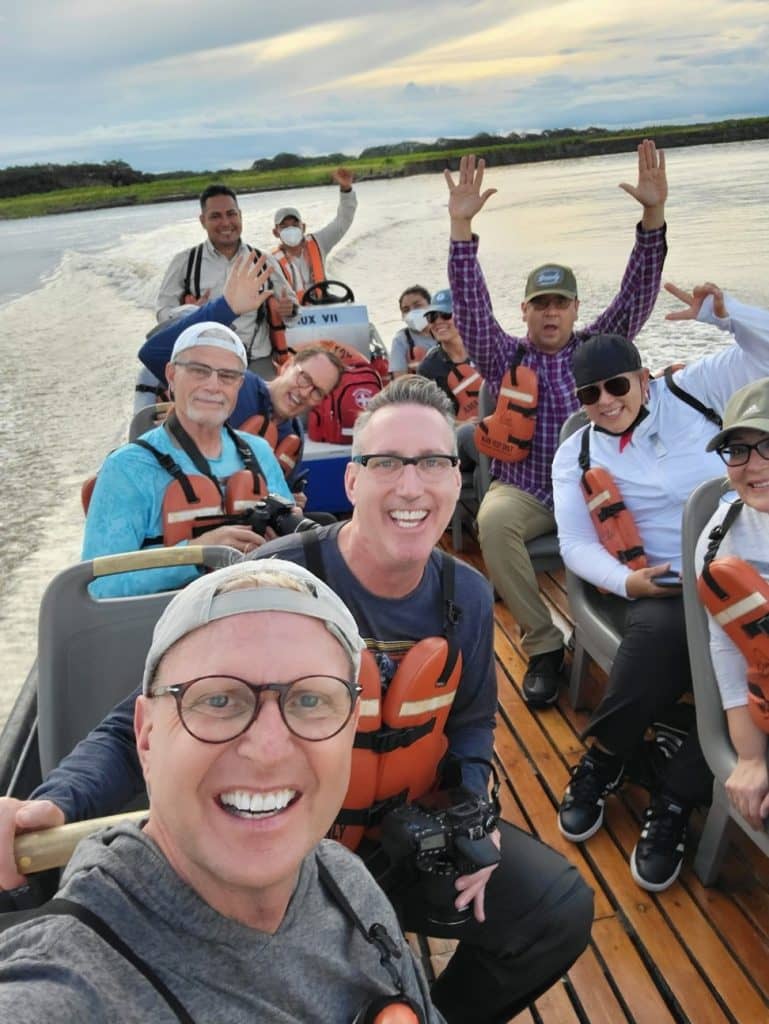 My friend, Jenny has also brought her husband Mike along, who is so easy-going that he allowed gay boys to strip him down and decorate him with palm fronds as part of a game on our Amazon river cruise.
Given that we've all been at gay party events where some mischief went on, the question we get asked the most when it comes to bringing straight people on a trip is: will they feel comfortable?
The short answer is, if they're comfortable with gay people in their everyday lives, they'll be comfortable on a Brand g trip. Brand g's vacations don't feature the kind of wild, all-night parties you might find on a big gay ocean cruise – which can certainly be off-putting for some straight folk. True, our summer Europe cruises do host deck parties that can feature drag, risqué outfits, etc – but even at that, they're a kinder, gentler, two-hour version of what you'd find on a gay ocean cruise. And they're held in the afternoon. (Evenings are reserved for Brand g signature entertainers.)
Here are some examples of recent trips on which we had straight allies in attendance:
On our November trip to Peru, two boys brought their mothers, and my husband and I brought our friends Jenny and Julie (Jenny brought her husband and Julie brought a straight friend). All were beloved by the entire group.
On our March Egypt trip, two straight girls (friends of separate people) became besties with almost everyone.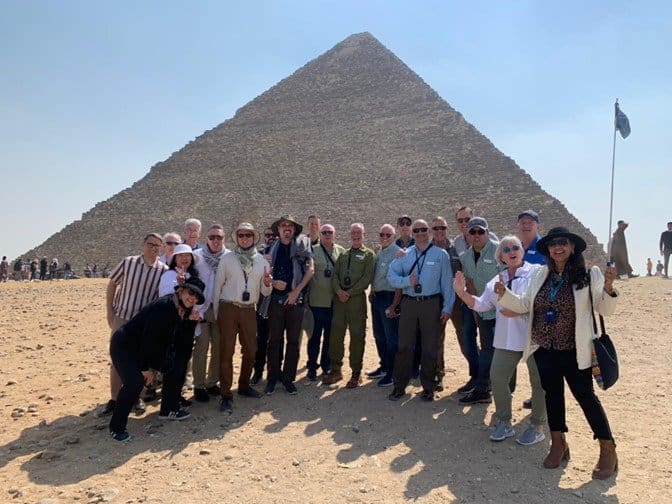 For straight women in particular, a Brand g trip is actually a fantastic travel experience, because our guests take care of the women (and love doing so), so they feel like they're in a giant cocoon of safety and warmth.
Sure, these straight allies have to pay a premium to travel with a gay group. But travelers pay this premium to take any affinity-based trip, like Playbill at Sea cruises, a Tinder cruise, a Harvard alumni cruise, etc. (whenever a group is chartering a ship to have it all to themselves).
Our friends Julie and Jenny are so enamored of the Brand g experience that they're bringing their mothers on the 2022 Christmas Markets cruise. I asked them if they were at all concerned about their mothers' comfort at the theme parties. Their response? "Nope. But even if we were, we'd just tell them to skip the party. They'll probably want some downtime, anyway. Those trips can be busy!"
Our straight friends who have taken straight group trips bemoan the fact that so many of the guests on those trips are complainers, irritating, etc. The typical refrain is, "You don't find much of that on these gay trips because gay people know how to have a good time!"
Naturally, you can rest assured that if a straight ally that you bring along wants to be acknowledged as such for their own comfort, we will happily introduce them as such at the beginning of the trip. (This often results in a swarm of lovely attention as guests thank and compliment them for being so supportive.) The comfort of our straight allies is every bit as important to us as the comfort of our LGBT+ guests because, for once, they're in the minority, which is sometimes a very strange feeling for them. And on a Brand g trip, we don't want anyone to feel left out or "different".
Ever.