Some of you have already had the pleasure of traveling with Mike Mumford, Brand g's newest reservations agent and trip host. He's incredibly smart, super sweet, and a fantastic addition to the Brand g family. He was hesitant to do this interview because he knew I (Eric, the Director of Marketing) would try to embarrass him, which is, of course, my primary goal.
So, let's begin!
I grew up just north of Salt Lake City, and lived in Utah until the cops caught up with me when l I was 27.
Once on the lam, I decided to fulfill my dream of living near the Pacific Ocean and moved to San Diego, California, where I met my husband. My career has moved us a few times, so we have also lived in Richmond, VA and currently live in Houston, TX. I'm now a Texan, but without the southern accent and gun rack.
When did you know you were gay?
During my college years I began to experiment. Of course, I really commit to things, so I experimented a LOT. I may have set records. I finally came out when I was 22, while on vacation with a group of people I worked with. Somewhat alarmingly, they were not surprised.
How many boyfriends have you had, and do you have compromising photos?
Define boyfriend? I met my husband 19 years ago, and I'm a good Christian woman, so it's been a long time since I've thought about boyfriends! My husband would say I have compromising photos, but you'll have to get me drunk to see them.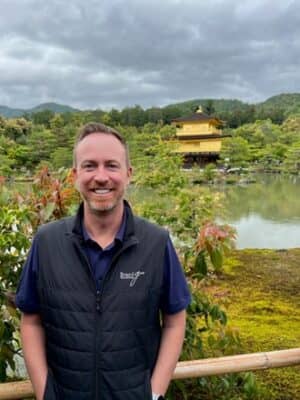 What's so great about living in Houston?
The diversity of the people that live there! I love traveling to experience different cultures, foods, and living. When I'm not travelling, Houston offers some of the most diverse cultural and culinary experiences of any city I've lived in. The hot Texan eye candy is just a bonus.
Tell us about your gorgeous Latino husband.
I met him at Rich's nightclub in San Diego, and the rest is history.  He grew up in Guerrero, Mexico and moved to San Diego in 2003.  I snapped him up in 2004, before he had the chance to realize he could do better. He enjoys traveling as much as I do.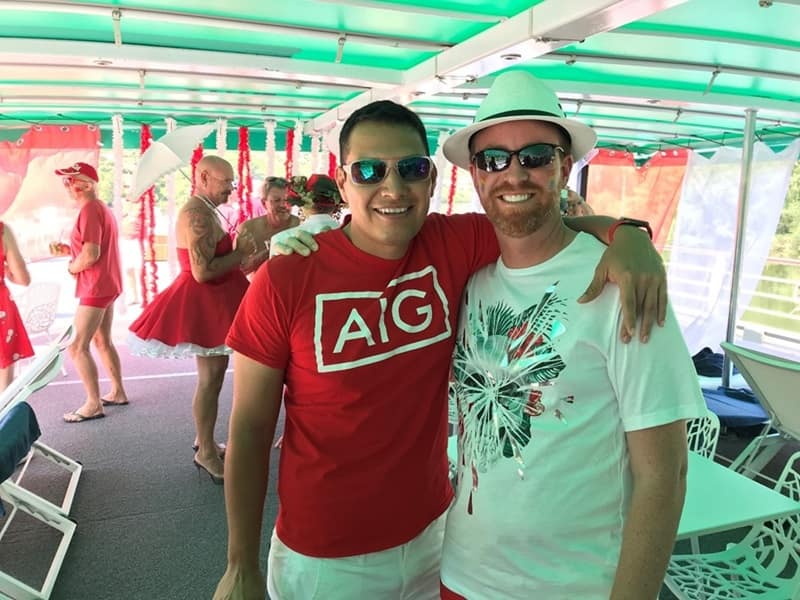 How did you come to Brand g?
I learned about Brand g from one of my best friends James Mayo (also a Brand g employee), and he encouraged me to go to a Brand g house party in Houston in 2016. My husband and I attended and liked the people we met, liked what Jeff told us about the company, and we booked our first trip for 2017 with the Prague and Danube River cruise. This started a love of traveling with Brand g, and we went on a couple more trips before I got the opportunity to join the company this year. I love all the different work I get to do, but of course hosting trips is a special treat, other than the potential for #MeToo moments with Johnathon's twin sister, Maissie DuBois, who is unfamiliar with the term "boundaries".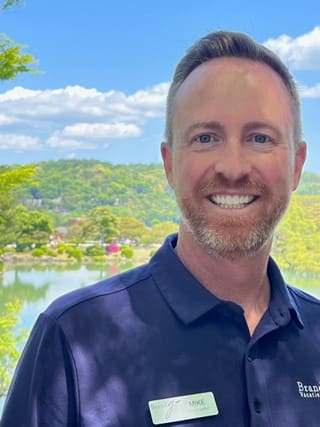 Where did you work before Brand g?
My career actually started in the hospitality industry at the age of 14, when I got my first job making cotton candy at Lagoon Amusement Park in Utah. Clearly a glutton for punishment, I worked at Lagoon for 9 years, which is how I paid for college. After this dazzling career kickoff, I worked as a Staff Accountant for a couple of companies, which as you can imagine, really sent the glamour quotient into the stratosphere.
But I kept hearing the siren song of San Diego, so I took an opportunity to join the Food Distributor Sysco as a way to get me there. Working for Sysco gave me lots of opportunities, and the majority of my career was spent in Information Technology roles focused on ERP systems for large distribution companies. Has everyone now lost consciousness from boredom?
I've always loved to travel, and enjoyed taking roles that allowed me to travel the United States, Canada, Europe, and India.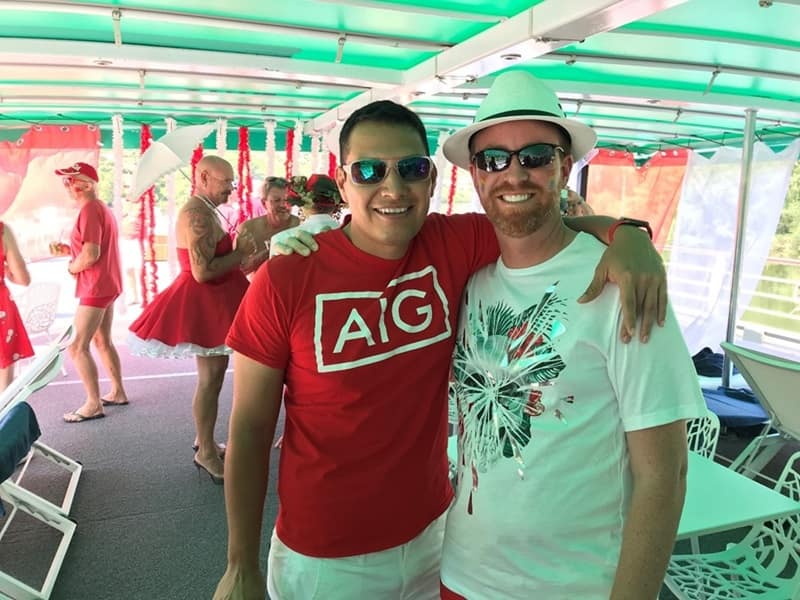 What are your duties at Brand g?
Everyone at Brand g wears many hats, with my primary duties involving Reservation Management and Trip Hosting. My secondary duties may involve putting on a wig. Don't ask.
What's your favorite part of your job?
I love interacting with our guests! Brand g has some of the most interesting, broadly experienced, and well-traveled guests. I learn so much about life, work, and travel from our guests and thoroughly enjoy every minute of it. Oh, the stories I could tell, and for a small fee, I won't tell yours.
What's been your favorite Brand g trip so far?
I absolutely love traveling, and I will always find things I enjoy anywhere I go. However, my hands down favorite trip is Brand g's Vietnam and Cambodia tour. The scenery of Ha Long Bay is stunning, the vibrancy and chaos of Hanoi, Siem Reap, Phnom Penh, and Ho Chi Minh is uniquely charming, and the small villages and wonderful people along the Mekong River make this trip one of my favorites. The hospitality in Vietnam and Cambodia cannot be beat.
What was your most embarrassing Brand g moment so far?
Prior to working for Brand g, my husband and I were on the Bucharest to Budapest lower Danube River cruise. My husband was "selected" as one of the contestants for the "Mess in a Dress" contest. He's still recovering, as am I. Therapy has helped.
What is your favorite travel destination?
It's impossible to pick one. I love so many places in South America but would love to spend months and months in Buenos Aires. I love Europe, and in particular enjoy Eastern Europe. I think Slovenia is vibrant and beautiful. And I consider Puerto Vallarta my second home, so I would have to say that's pretty high on my list.
What would you be if you could be anything?
If I could be anything, it would be to be a global traveler. Wait, that's exactly what I'm working on becoming right now! Don't tell Jeff and Brian they're making my dreams come true or it'll go to their heads and they'll be insufferable.
What is your greatest extravagance?
In 2021, I took 6 ½ months off of work entirely and spent the majority of that time traveling in Europe, Mexico, and the United States. It had nothing to do with the cops, I swear.
What is your greatest regret?
My Grandmother loved to travel, and she always enjoyed comparing travel stories with me. I wish she were around now so I could share stories of all of my Brand g adventures. Well, maybe except for the #MeToo moments with Maissie. I'm still processing those.
What one thing would you want people to know about you?
I think it's more important to be interested than interesting, so I want others to know that I'm more interested in them and their experiences than I am in sharing my experiences. So, if you're with me on a Brand g trip, I'm all yours. Tell me what makes you tick! Just maybe don't touch me the way Maissie does.