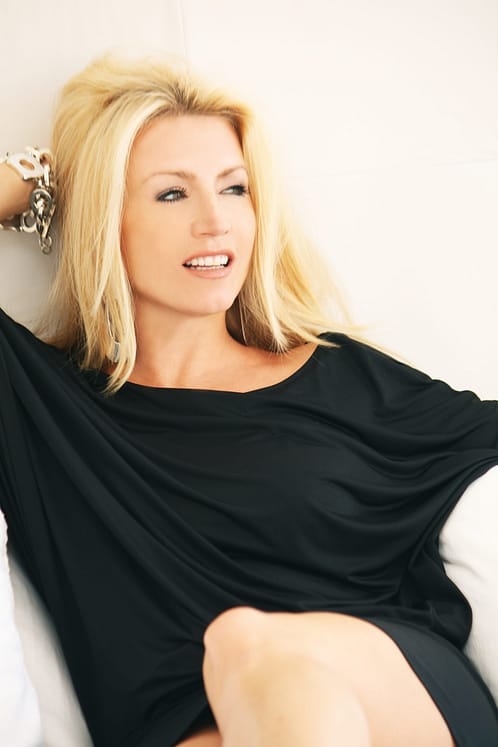 Kim Kuzma has been voted Canada's Best Independent Artist by Canadian music and is a five-time West Coast Music Award nominee, winning Best Independent Recording. She's an international singing sensation who continues to win over legions of new fans around the world – especially when performing as a Brand g Signature Entertainer. From camp disco classics to beautiful Latino vibes, her voice will mesmerize you, and her humor and wit – as she relates stories from her life – make her shows a must-see.
As Kim will be performing on two cruises in 2021, we thought we would let you get to know her better by peering into her porthole.
So take a deep breath and, let's begin!
What's your favorite part of your job?
Moving people through music. Whether they're excited and singing along, or you've touched something in them, it's an extraordinary feeling. I often want to ask afterwards what that moment meant to them.
What was your most embarrassing performance moment?
Having my pants split wide open in the back after a high kick. Let me tell ya, a thong doesn't cover a lot!
What is your favorite travel destination?
Barcelona, Spain – Kim does like her men with a Latin flair.
What's your favorite song/music/character to perform?
If You Love Me (Hymne A L'amour) by Edith Piaf. My band and I recorded it in Puerto Vallarta, and with the Latin musical influence accompanying the sadness of the lyrics, it really pulls me into the song.
Who was most influential in your career?
Ms. Hines, who was a 22-year-old choir teacher when I was in Grade 10. She'd spend extra time after school, opening my eyes and ears to new music, teaching me to stretch myself vocally and how to play the guitar. She believed in me and gave that shy, awkward girl the quiet confidence to think that she could be a professional singer one day. I loved and cherished her for all she gave me during those years. The cool thing, we finally met again about 20 years ago. She surprised me by coming to a performance, and I was so moved to tears, I couldn't speak. I love moments like that in life. We still stay in touch and I am forever grateful for her.
Where in the world would you like to live if you moved?
I love being near the beach. so for me I would have to live by the ocean. I already reside in Puerto Vallarta part time, and perform there in the winter season, so perhaps Spain? Greece? (I should probably at least GO visit Greece first… Lol!) There seems to be a theme here, Greek gods and Latino hunks!
What do you most love about performing on a Brand g cruise?
I love working with Brand g. Everyone is so warm and inviting. What sticks with me the most is that I have brought my mom as my guest, and I can't even begin to tell you how kind everyone was to her. Seriously, from the Brand g staff (she does adore her personal cruise director, Johnathon Gallagher!) to the guests, I'd see such kindness bestowed upon her, making her so comfortable, for she's normally shy. It's a very unique group on Brand g vacations, simply lovely.
What is the most embarrassing job you ever had?
Singing at a private New Year's Eve gig in Whistler, BC in a stunning, majestic chalet/home in front of 200 guests. The owner who hired me, literally yelled across the room ' YOU DON'T KNOW 'PUFF THE MAGIC DRAGON' AND YOU CALL YOURSELF A PROFESSIONAL??!!!!' There was literally sweat dripping down my back in my gown and I hadn't moved 4 steps. He then had the audacity to say to me afterwards with a wink, that we should 'meet' in his downtown office sometime…. I wanted to rearrange his lower region with my knee.
What would you be if you could be anything?
A mentor for children… I've always had a dream to go to Africa and work with kids.
What is your greatest extravagance?
Toiletries and dermatology ? – We love a girlie girl.
What one thing would you want people to know about you?
That I'm actually shy, despite the confidence you may see onstage. I have my moments.
Kim can be seen performing in 2021 for Brand g Vacations on the Paris, Normandy & The Seine River Cruise and Panama Canal Royal Clipper Sailing. And if you're really lucky, she'll bring her wonderful mother with her! To Book Click the trip links for more information.
Check out Kim during the summer season in beautiful Ogunquit, Maine at The Front Porch Piano Bar & Restaurant. In the winter season, you can catch her shows in Puerto Vallarta at The Palm Cabaret.
Kim's albums are available via her website …. Enjoy!