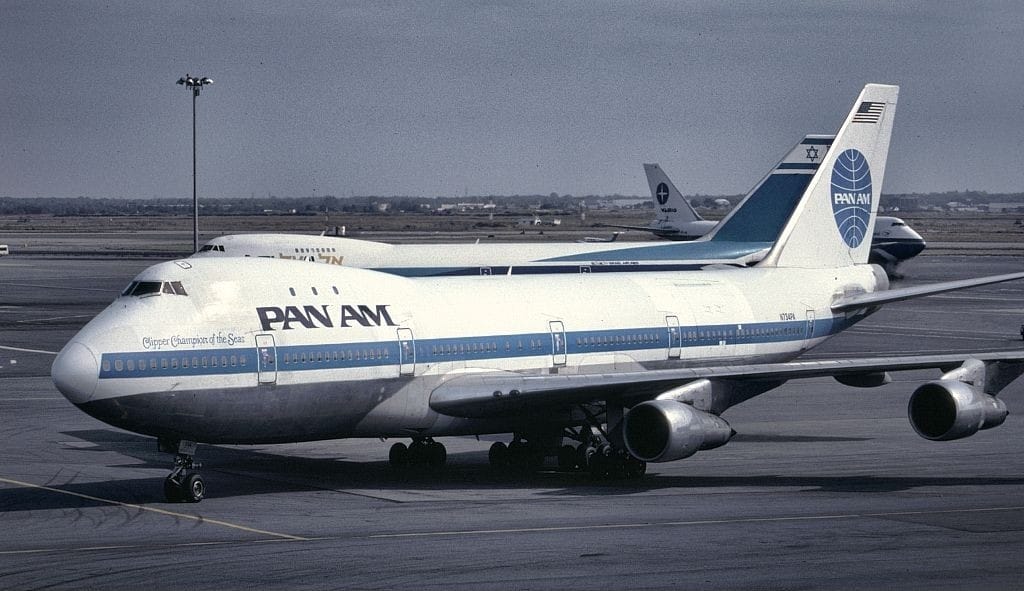 Some 20 years after the first Queen of the Skies – the 747 – took flight with Pan Am, a lucky young man was inaugurated into the elite team of crew who worked this fabulous aircraft with its amazing spiral staircase. And just like that, another Queen was launched into the skies.
I always had a special bond with the aircraft, having lived in Dumfries, next door to Lockerbie, Scotland. On 21 December, 1988, Pan Am flight 103 set off from Frankfurt to Detroit but was blown up mid-flight. Lockerbie became the tragic final resting home of the parts of that plane. 259 souls on board were lost, and 11 more were killed on the ground.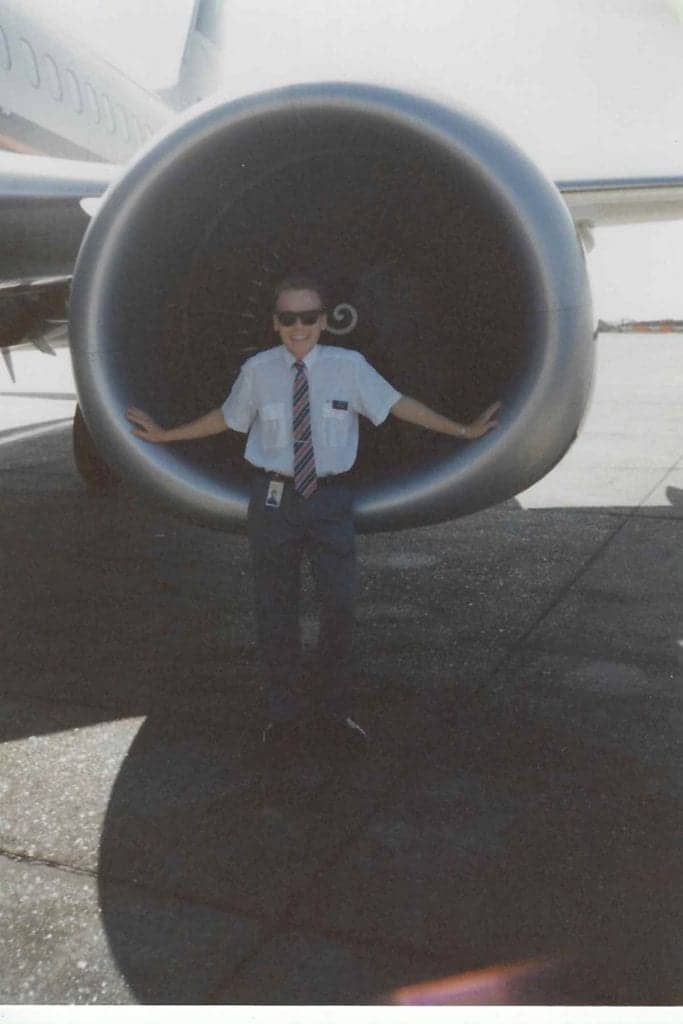 You'd think that being amidst such devastation would completely terrify such a delicate flower as myself. But quite the opposite. Seeing how the town came together in support made me even more determined. I knew that this accident was a terrible anomaly, and I refused to let it derail my dream of a flying career.
By the time I joined British Airways, the 747 had become the drag queen of the skies – big, blousy and stubborn, with lots of faulty bits and pieces held together with tape. Even when the roof panels fell down on landing, or the toilets flooded the entire lower deck, or an oven caught fire sending us all into a panic, she still was our Queen.
Whenever I approached the aircraft from a jetway, that fragrant aroma of stale humans, unwashed blankets and cigarette smoke slapped me like a character from Dynasty – yet it was strangely exciting, because I knew I'd be traveling to another fabulous destination.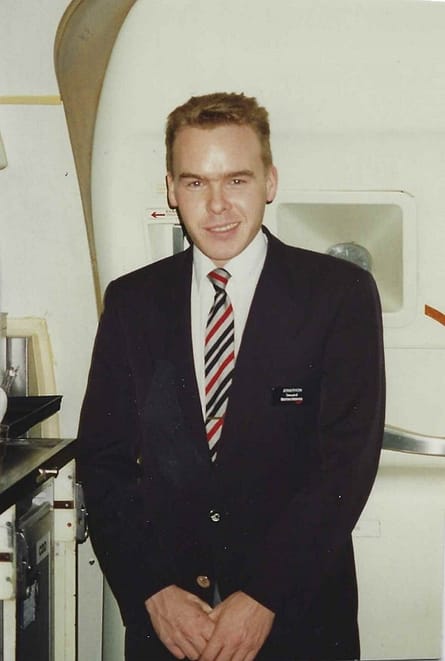 As a junior crew member – "steward", as we were called – my jump seat was at doors 5 (the last set of doors at the rear, a place where I was strangely comfortable). Upon takeoff, the feeling of weightlessness as she left the runway was like no other feeling on earth – alternately exhilarating and terrifying, because sometimes the rear of the fuselage would scrape along the runway, or she'd refuse to lift off like a pelican with a a fear of heights.
Occasionally when we had no passengers (i.e. when a plane needed to be relocated to another destination), we would get the old wooden service trays out and slide all the way down the aisle, racing each other during takeoff.
Health and safety – what?
I have served prime ministers, princesses, kings and lots of queens on board the 747. Once, as I was standing at the top of the stairs while the passengers were boarding, up came Charlton and Lydia Heston (he of movie and NRA fame), of course being led by special services who looked after the VIP guests on the ground. Suddenly, Mrs. Heston tripped, and Mr. H looked like he was gonna shoot me. But as I valiantly carried Lydia to her seat in the "cone" (aka First Class), his trigger itch subsided.
I went mile high (enough said) and comforted crying children being sent to attend boarding school in foreign countries or travel between divorced parents.
I looked after a grieving woman who had just miscarried her child.
I sat on the floor with Hugh Grant as he rifled through the meal carts deciding what to eat.
I held the woman whose husband had just died of a heart attack enroute to Australia on their first trip to see their grandchildren. Neither of us not quite knowing what to do but cry and drink tea. I had to wrap the husband up with warm blankets to make him comfortable on the galley floor for landing (this was done, of course, for the wife's benefit) and I promised to stay with him until we were safely down, when she could be with him once again.
I tripped over Prince Harry's leg. I've been spellbound by the sight of the Queen's clothes all laid out in their own cabin. I was once given a bride's dress and tiara to look after, then was caught sashaying up and down the spiral staircase in it when the takeoff bells went off early. (I have never gotten out of a dress so fast in my life.)
I pretended to be Kate Winslet when the movie Titanic was playing on the big screens on board. My partner in crime, Andy Shaw (aka Miss Dolly) and I ran up the twin aisles sprinkling water over the passengers and passing out tissues as the titanic was sinking. We shouted, "Save yourselves, get to the lifeboats!" while wearing our life vests. I suppose that, when we were brought in front of the disciplinary committee, they had a point about us causing some passengers to panic.
A few years later, I took Kate Winslet's daughter Mia by the hand to lead her to the rear of the plane to play games and raid the crew trolly (cart) of its hidden chocolate treasures. All that first class food is not good for a wee 4-year-old.
I have to confess, some of my globe-trotting trips now blend into each other (the partying and jet lag do take their toll), but I wouldn't change a single thing about those fabulous years.
"To the original Queen of the Sky – the 747 – and all my fellow Queens of the Sky (especially the ones who gained their real wings and left us too soon), I toast you all".