Most traveler's first river cruise is in Europe, for obvious reasons: it's stupidly picturesque and, since so many Europeans speak English, it's an easy way to sample the river cruise experience. And in Europe, most people start with the Danube, because it's the beauty queen of rivers (it really should have a sash and tiara), with its easy access to some of Europe's most legendary cities.
So, what are the moments that make a Danube cruise (including Brand g's all-LGBT ones) so memorable?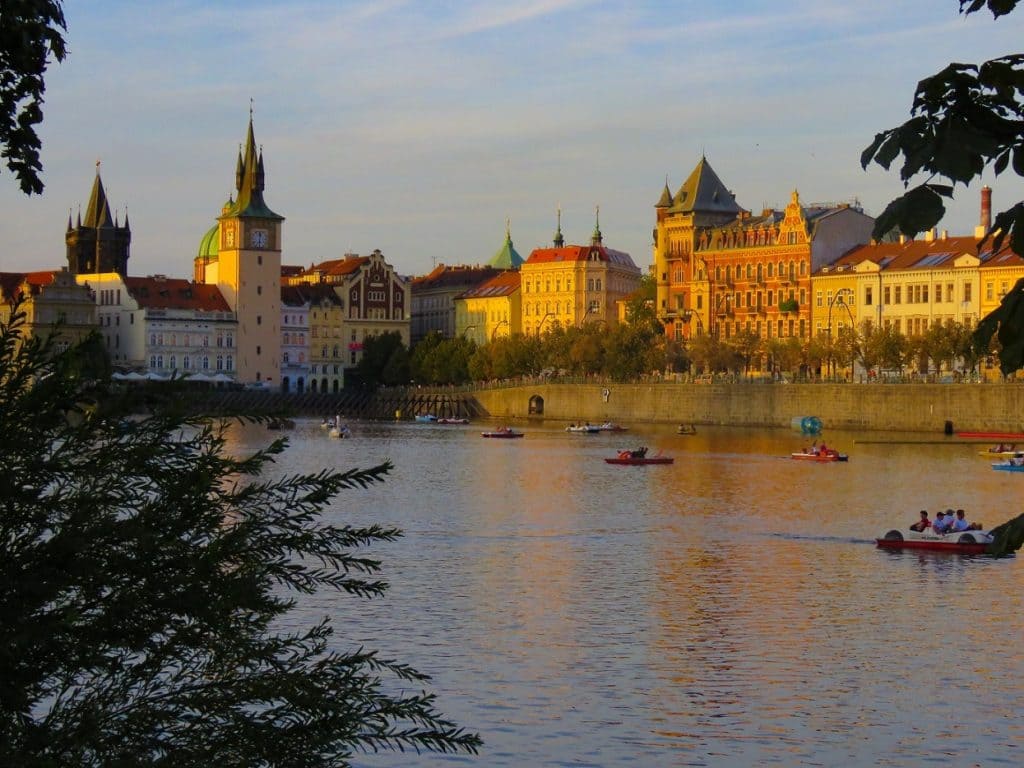 STARTING IN PRAGUE
Danube cruises tend to depart out of small port towns like Passau, Germany, a sweet if somewhat uninspired town mostly known for being the village where Hitler spent his youth (and was rescued once when he almost drowned as a child, by some kid who doubtless lived to regret it). Brand g's cruise sets sail from here, as well, but not before two days in one of Europe's most storybook cities, Prague.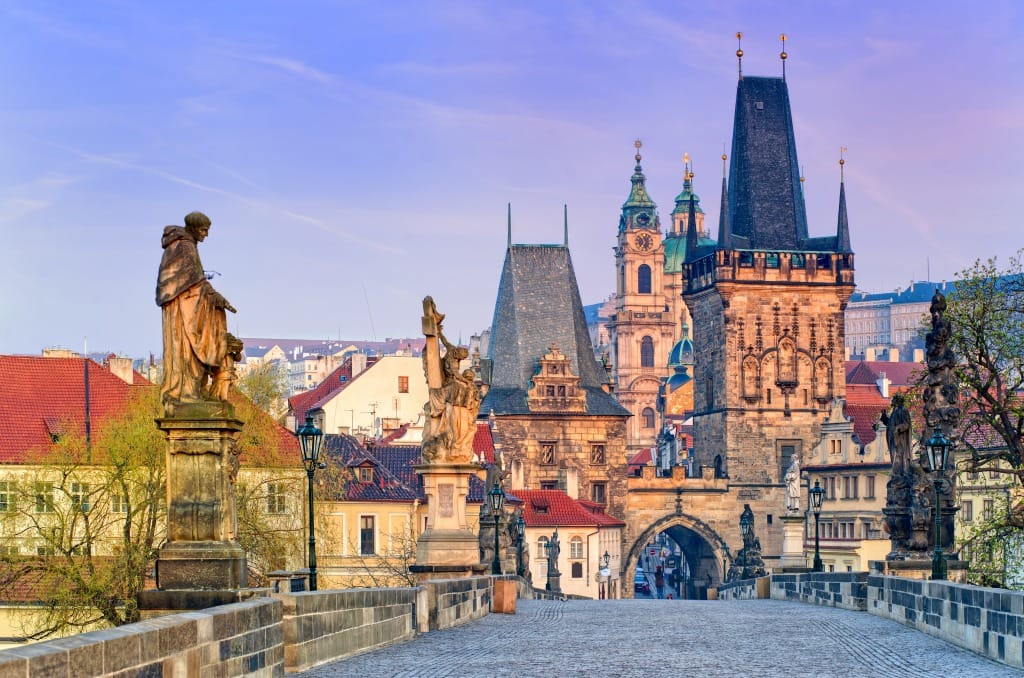 Prague was never bombed during World War II, and thus has incredibly scenic sights that are completely intact; like the immense Prague Castle and the 14th century Charles Bridge (a UNESCO World Heritage site, and one of the most photographed bridges on the planet), with its three towers and 30 statues gracing its length.
And on a Brand g Danube cruise, we typically start in Prague during their Gay Pride, which is something else altogether. Europe's pride celebrations are particularly fun because they aren't in any way ghetto-ized. Entire cities turn out for them – young straight couples, families and grandmothers mix with gym hotties, dykes on bikes and drag queens to create a really communal spirit.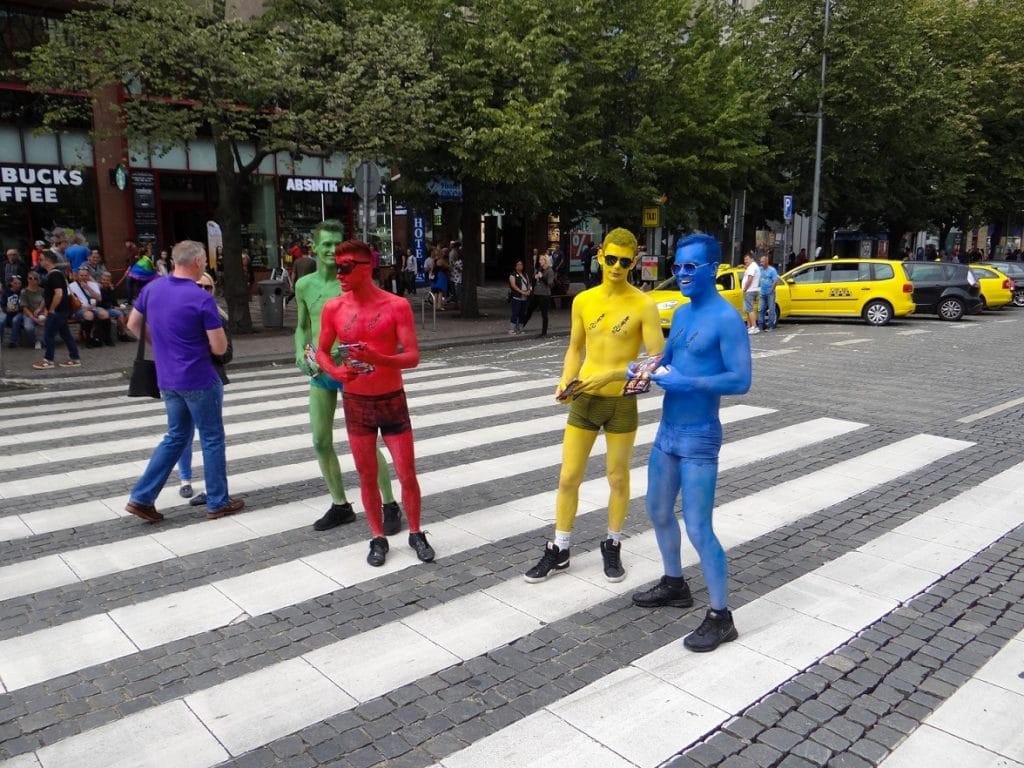 MELK ABBEY
Imagine if Liberace owned a monastery. And then exploded. That's Melk Abbey, a spectacular, over-the-top Benedictine abbey set on a rocky outcrop astride the Danube. Its two-story library is stunning, perhaps second only to the Vatican's in its beauty; and the views of the river from this hilltop vantage point are amazing. But it's the chapel that will leave you gasping. It has so much gold you need sunglasses. If you ever, as a Catholic, wonder where your tithes went, you only need look here.
DAY TRIP TO SALZBURG
Salzburg, Austria is best known for two things:
Being the birthplace of Mozart
Having been the shooting location for much of The Sound of Music
And those two things alone are enough to make it worth a day trip to. (On Brand g's Danube cruises, you have the option to take an all-day tour to Salzburg when the ship docks in Linz, Austria.) But along with seeing some filming sites from the famous movie musical, like the Mirabell Gardens (where they filmed Do Re Mi) and Mozart's childhood home and museum, you can enjoy Salzburg's crazy charming Old Town, with tons of great shops and restaurants and a postcard-ready cemetery, all guarded by high walls.
Bonus: if Brand g Signature Entertainer Miss Conception is performing on your cruise, you'll get to see her parade around Salzburg as Maria von Trapp, with a papier-mache goat. The looks of other tourists are hilarious. She'll also lead Sound of Music sing-alongs on the bus ride, which are frightening in their own special way.
If you'd like more time in Salzburg, start or end your vacation with a couple of days there on your own (it's an inexpensive train ride from Prague or Budapest). Then, you'll have the extra time you need to do a Mozart dinner and performance (these are shockingly well done) and take the Sound of Music bus tour (which covers other filming sites outside Salzburg, like the Lake District), which is a blast even if you can't sing Climb Every Mountain.
BRAND g DECK PARTIES
One of the most-loved elements of a gay ocean cruise is the top deck dance party, and we create a similar experience on our river cruises (albeit far less White Party slutfest and more silly fun retro dance party). And summer Danube cruises are the perfect weather for these, with themed events like the Black, Blue and Broken party.
VIENNA'S RINGSTRASSE
This wide, beautiful boulevard encircles perhaps the most grand and glorious collection of public buildings in Europe. It is breathtaking: palaces, government buildings, museums, the Vienna Opera House – the list goes on. And it's why Vienna is one of our favorite cities in Europe. If you like imposing glamour, you'll love the Ringstrasse.
Brand g takes you on a special tour of the Ringstrasse, but if you're here on another cruise (or on your own), take a Hop-On Hop-Off bus for a spectacular couple of hours. And bring that extra camera battery or phone charger!
THE VIENNA OPERA HOUSE
Even if you don't favor opera music or ballet (personally, I'm a Broadway fan), you have to visit Vienna's ultra-grand opera house just to see the interior of this magnificent building. There are two simple, inexpensive ways:
Take a backstage tour – these are fascinating, and you get a view of the house from the stage. They're operated frequently and are only 12 Euro.
Buy a standing room ticket – these are just 10 Euro, and, during Covid, are spaced. They're a great way to get to see the opera house (the theater, the lobby and the many public and private rooms and terraces where you can enjoy a glass of champagne, canapes, etc) and the patrons, who dress for the occasion. The nice thing about the standing room seats is that, since they're in the top balcony, you can leave during the performance if you get bored without disturbing the (handsomely paying) guests.
NIGHT CRUISE DOWN THE BUDAPEST WATERFRONT
Budapest has magnificent buildings that line the water, and on Brand g Danube cruises that start or end here, we do a night cruise down the brilliantly lit waterfront. It's just stunning, and makes for spectacular selfies guaranteed to make your friends back home hate you. Wear something purty for your close-up.
THE BATHS
Budapest is known for its baths. Not that kind – these are hot springs bathhouses that cater to everyone. And some of them, like the Szechenyi Baths are quite grand, if sometimes a bit in need of sprucing up. In addition to the huge pools, they generally also feature steam rooms and saunas. Book a cabin (a private room) so you can safely leave your valuables. Go for the thermal medicinal value, or just to ogle hot locals.
BRAND g SIGNATURE ENTERTAINERS
On Brand g's Danube cruises (like all our European river cruises), we bring in our own top-flight entertaIners, since evening historical lectures don't quite cut it with our audience. People like Ann Hampton Callaway, Amy Armstrong, Miss Conception, Tori Scott, Branden & James and many others perform nightly shows that have our guests running from dinner to the lounge to snag the best seats. (Bring a pair of flats for this purpose.) It reminds me of how the show Naked Boys Singing used to charge extra for the front row.
Most people don't book our European cruises just for the entertainers, but they come home raving about them, and occasionally stalking them on social media (I'm talking to you, Damon Romine).
So…ready to take your first (or second, or third) Danube cruise? We have options for both 2022 and 2023!