Scandinavian people are so stunning you could slap them: blonde, statuesque, with features so symmetrical they look like they came out of a Barbie & Ken factory. By all rights, we should hate them; but they're lovely – if reserved – people, and the cities of Norway and Sweden reflect their iconic contemporary sophistication.
So, if you're taking Brand g's Norway & Iceland cruise in 2024 (or just heading to Northern Europe on your own), and you'll be in the Scandinavian "neighborhood," why not add on one of these ultra-cool cities?
Oslo, Norway is just a one-hour flight from Bergen, where our 2024 cruise begins; and Stockholm, Sweden is just an hour and twenty-minute flight. And the airfares (from SAS and Norwegian) are dirt cheap, which definitely helps, since Scandinavia as a whole can be pricey.
Our cruise departs in June, which is the best time of year to visit. Summer brings highs of 65-70 degrees (with lows around 50) in both cities. Add to that the fact that early summer features the longest days of the year – about 18.5 hours – and you have time to cram in a lot.
So, what are the can't-miss sights?
STOCKHOLM, SWEDEN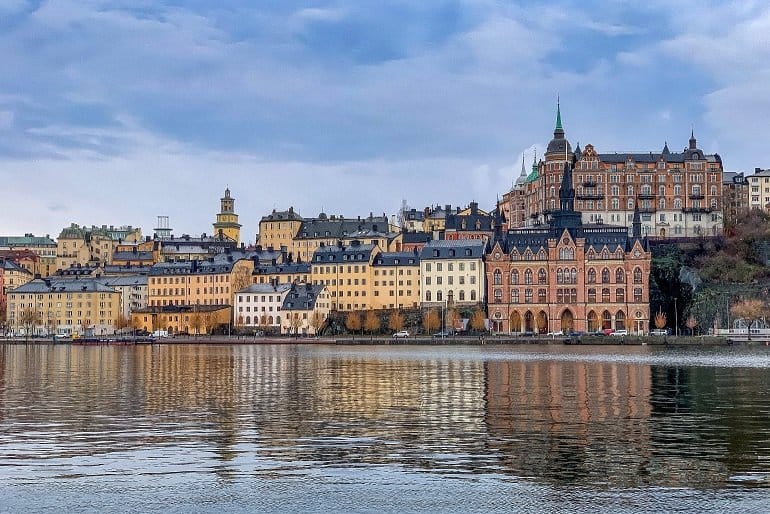 This city in the Baltic Sea is built on 14 islands connected by bridges. Ferries and sightseeing boats shuttle people between the islands, and the water is so clean you can drink it!
Stockholm has an enormous number of cultural sights – some grand, like the Royal Palace, and some kitschy but fun, like the Abba Museum. Here are the best:
Gamla Stan – Stockholm's Old Town, this is the kind of historic quarter that you see in many European cities, with charming cobblestone streets and buildings from the 17th and 18th centuries. But here, they're all painted bright colors, which makes for great photo ops.  This is the area from which you can cover several great sights, including:

The Royal Palace – with 600 rooms, this lavish, baroque palace is one of the finest in all of Europe.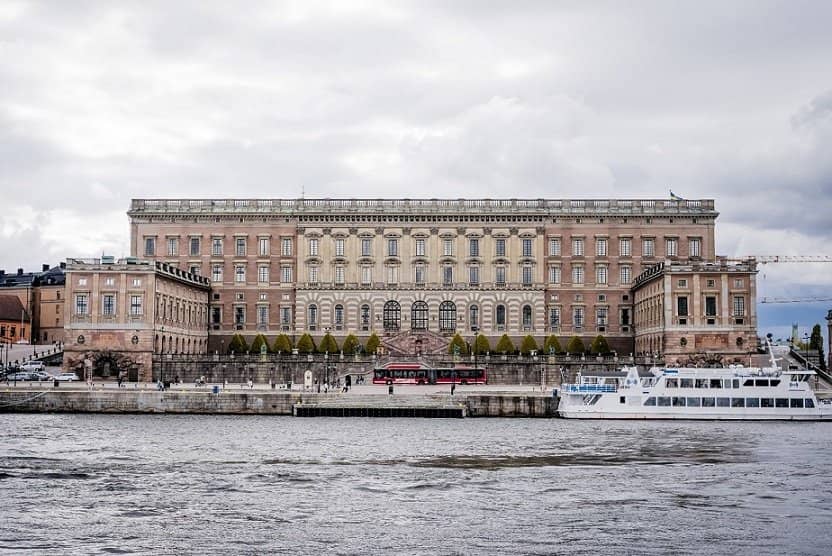 Nobel Prize Museum – home of the Nobel Prize, this slick museum with its exhibits on the winners of the Nobel Prize (and a great gift shop) is just a 3-minute walk from the Palace.
Vasa Museum – This unique museum is built around a huge, almost perfectly intact wooden war ship from the early 1600's. The ship was the pride of the fleet – until it sunk, on its maiden voyage, before it barely got out of the harbor. The museum is brilliantly designed so that you can view the ship from six different levels.
Abba Museum – this sounds like a ridiculous waste of time to anyone who didn't grow up loving Abba, but in fact the museum is widely lauded. The contemporary, interactive exhibits are fun and informative, and the museum takes you inside the world of pop music in really clever ways.
SkyView @ Ericcson Globe – the Globe is the largest spherical building in the world, and the SkyView is a glass elevator that travels across the outer skin of the round building to the top. There, you can take in the spectacular views of the islands of Stockholm. Plan to go at sunset. It's kind of magical.
https://stockholmlive.com/en/skyview/
Boat Tours – Because Stockholm is a series of islands, what better way to see it than from a sightseeing boat? Various 2-3 hour tours are offered, taking in either the canals or winding through the many islands that make up the city.
OSLO, NORWAY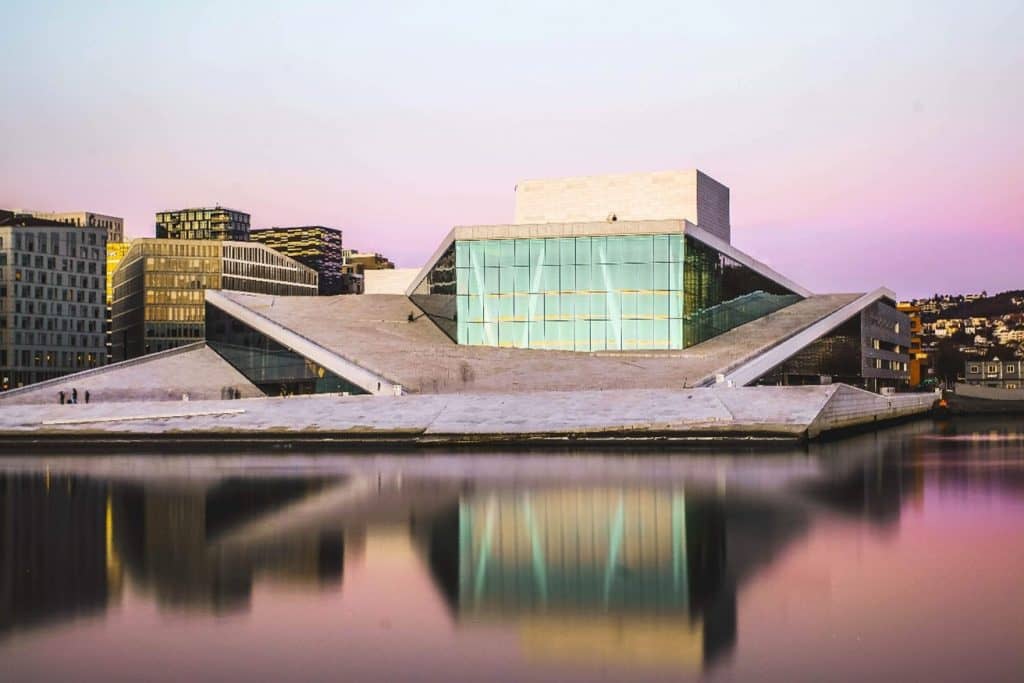 Norway's capital city has been voted Europe's best city for quality of life, and for good reason. This coastal city surrounded by mountains has breathtaking green spaces and museums, charming neighborhoods and cutting-edge architecture.
Oslo Opera House – This building on the newly developed Oslo waterfront has quickly joined the ranks of iconic contemporary theatres like the Sydney Opera House and LA's Disney Concert Hall. Reminiscent of a glacier floating in the Norwegian fjords, it is stunning. Even if you don't like opera, ballet or classical music, take a tour of the building itself. The expansive roof – a carpet of 36,000 marble blocks – is magnificent, as are the views from up there.
Aker Brygge Neighborhood – This high-end waterfront neighborhood – developed on the site of a former shipyard – has a boardwalk with tons of great restaurants and shops.
Ekebergparken – This lovely park – containing scores of sculptures from masters like Rodin as well as contemporary artists – cemented Oslo's reputation as a contemporary art capital. The artworks unfold like a treasure hunt as you stroll through the park. Caveat: it's quite a bit of walking, so if you're mobility-impaired, you may want to forgo this one.
Fram Museum – This unique museum covers the history of polar exploration that led to the discovery of Norway. Aboard an actual "fram" (a wide, shallow ship that could float on sheets of ice), you'll see how the explorers survived in some of the most hostile conditions on the planet. The booths in the snack bar are designed to mimic cabins on the polar ship. https://frammuseum.no/
Vigelandsparken – This park features 212 – yes, 212 outdoor works – by Norway's most-loved sculptor, Gustav Vigeland.
https://vigeland.museum.no/vigelandsparken
Astrup Fearnley Museum – a private contemporary art museum featuring works by Jeff Koons, Damien Hurst, etc., it's housed in a building designed by Renzo Piano that features a glass, sail-like roof. Even if you're not a contemporary art fan, check out the gorgeous building itself. https://www.afmuseet.no/en/
TRAVELING TO NORWAY AND SWEDEN
Currency
Each country operates on its own currency (they are not on the Euro): for Norway, it's the Norwegian Krone; for Sweden, it's the Swedish Krona. (Each is currently about ten per U.S. dollar, i.e. $1 U.S. would be 10 Krone or Krona.)
Visas
Neither country requires an individual visa to visit, but beginning 11/1/23, they will join with other EU nations to require a single visa to visit all the countries. One visa covers all the countries that have subscribed to this visa program, so you only need one ETIAS no matter how many countries you visit. And it's good for three years, so if you're planning multiple trips to "the continent" (as we like to call it until someone makes fun of us), you can travel on that same ETIAS next year if your passport is still valid.
https://www.schengenvisainfo.com/etias/
Getting There
Airfares into Oslo can be particularly attractive since it's a competitive Northern Europe market. Check this city first and consider connecting on. Our favorite site for comparing airfares (particularly because o f their "track fares" option, which sends you an email each week letting you know if the fare went up or down) is Google Flights.