Lounges make life prettier.
Everyone eventually tires of sitting around departure gates that look like detention centers, where one guy's eating smelly tuna fish and another is clipping his toenails. Most of us have limited tolerance for unhappy infants shrieking like banshees, or people who yell at gate agents, "Do you know who I am?"
Airport lounges can be a respite – a much quieter place where you can get some decent food, a glass of champagne, and maybe a spa treatment or shower. Where you can sink into a comfortable pod chair or do some work at a desk.
Lounges vary in quality from exceptional to meh, but even the worst (I'm talking to you, The Club) are still a notch above sitting at the gate.
So, how do you gain entry?
BUY A BUSINESS CLASS TICKET WITH MONEY OR MILES (DUH)
This one is obvious to anyone who has flown business internationally. Lounge access is complimentary to business or first-class passengers. (Domestically, lounge access is only available to first class passengers.)
ELITE STATUS
If you hold mid level or above elite status on one of the US majors (American, United, Delta) and are flying internationally, you can usually gain entry to their club or to the club of an alliance member, regardless of the class of service you're flying. American, United and Delta are part of alliances (American – Oneworld, United – Star Alliance, Delta – SkyTeam), which are groups of airlines that have formed "partnerships".
Say, for example, you're flying British Airways in Premium Economy to London. You wouldn't be entitled to lounge access by virtue of the class of service you're flying; but British Airways is a Oneworld member, so if you hold mid or upper-level elite status on American (or any other member of the alliance), you can typically gain entrance to the British Airways lounge.
Sadly, the same is NOT true if you're flying on a purely domestic itinerary. Only internationally.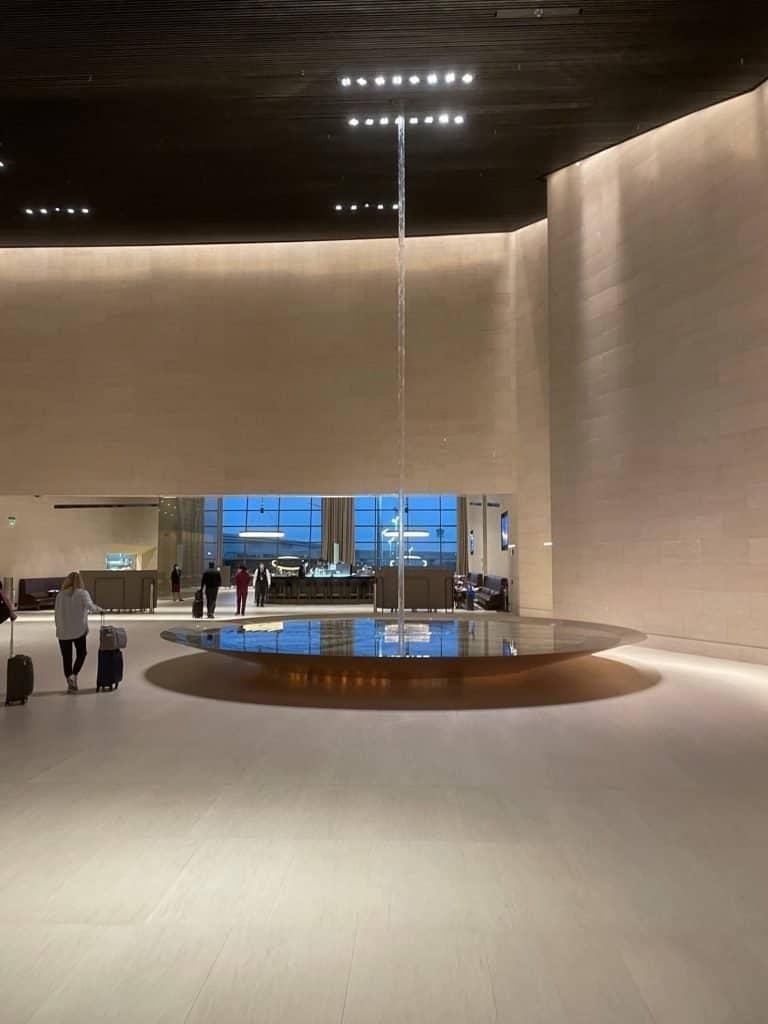 PURCHASING A DAY PASS
If you don't travel frequently and just have a long layover and need a day pass, you can walk up to the counter and buy a single day entry for $50-60 at many clubs. This is pricey, but if you have 3 or 4 hours to kill and don't want to spend it sitting next to a drunk guy at Chili's, it can be worth the investment.
But the better option is to get the LoungeBuddy app. It rates lounges and sells access to many clubs at a discount.
CREDIT CARDS
For those who don't fly enough on any one airline to garner that coveted high-level elite status, THIS IS THE WAY TO GO.
US LOUNGES
If you're planning to hit a single airlines' clubs a number of times over the course of a year, DON'T PUCHASE AN ANNUAL MEMBERSHIP from the airline. Get your membership through a credit card. All three of the majors (American, United, Delta) have premium credit cards that offer lounge access.
Let's use American Airlines as an example. Purchasing an Admirals Club membership directly from the airline runs $550-650/year, depending on whether you hold elite status or not. But if you get the Citibank Aadvantage World Executive credit card, you'll get membership PLUS bonus miles (currently 50,000 once you satisfy the minimum spend), PLUS priority boarding and a free checked bag on all flights. All for $450. My husband and I have this card (another big advantage is that you can add spouses or children as cardholders for free) and between us make 30-40 lounge visits a year, so the recurring $450 charge is a bargain.
US & INTERNATIONAL LOUNGES
The key here is cards like the American Express Platinum (or similar premium credit cards with annual fees ranging from about $450-695), because it offers an unlimited Priority Pass membership. Priority Pass is a company that contracts with independently-operated (generally unaffiliated with any one airline) lounges at most major airports around the world. The vast majority of airports around the world have a Priority Pass-member club. You can typically bring either one or two guests in with you. If you were to only hold one credit card for airport lounge access, the Amex Platinum is king of the road. True, the annual fee is now $695. But it comes with a RAFT of travel (Global Entry and CLEAR credits, a $200 airline credit, etc) and non-travel benefits (streaming service rebates, gym memberships, a credit at Saks, etc) that, if you use them, more than cover the fee.
Platinum Card benefits:
(We get nothing if you apply for the card; this is purely for informational purposes.)
A very few lower-cost credit cards ($95 and up annual fee) also offer limited Priority Pass memberships (meaning you're restricted to 10 visits per year, and you're not allowed to bring in any guests with you) – cards like the Chase Sapphire card or the American Express Hilton Honors Ascend card. So, this can be a lifesaver if your travel is a bit less extensive and you don't anticipate the need to bring others in with you.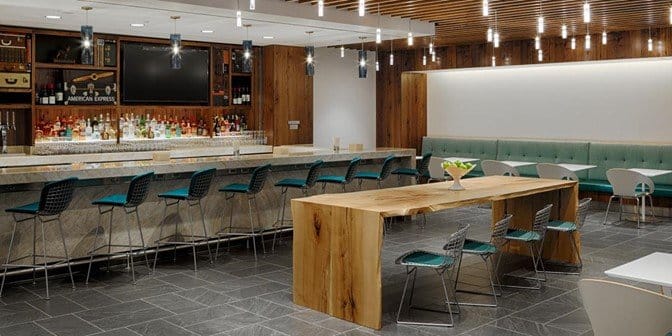 CENTURION LOUNGES
This is a lounge chain built and operated by American Express for its Platinum and Centurion (which is above even Platinum) cardholders. These are some of the nicest lounges in US airports – stylish, great food (you can have a complete meal), etc. They're slowly building out the chain (currently about 20 domestic and 11 international lounges). Along with the Priority Pass membership that you get with the Platinum Card, they're a fabulous addition. One word of caution: they're extremely popular (in part because of the excellent food offerings) and are typically very busy. Occasionally, annoyingly so. (For example, we have been known to go get a meal at the Centurion Lounge and then head over to the American lounge, which has less impressive food offerings but is quieter.)
https://thecenturionlounge.com/
BOTTOM LINE
If you travel multiple times a year and internationally more than once, your best bet is a Priority Pass membership (which you can also buy directly through Priority Pass, but the better value is in connection with a credit card).
Example: when my husband and I were traveling with friends on a Brand g trip to South Africa, we had lounge access in Johannesburg, Victoria Falls (Zimbabwe), and CapeTown. Our friends are United elites, but it was our Priority Pass membership that got us into the lounges in these exotic airports.
So, why sit in semi-squalor when lounge access can be so (relatively) easily had? Soon, your airport experience will change from complaining about crying babies to complaining about the quality of free wines in the lounge.
You know – priorities.