NOTE: We have no financial relationship with companies mentioned in this post.
I have friends who were in Cabo when one of them had a medical issue and had to be airlifted to Cedars-Sinai in Los Angeles for treatment. (If you've ever been in a hospital in Mexico, you probably don't have to ask why.) That Medivac flight cost them $40,000 out of pocket – which would pay for an awful lot of margaritas and chimichangas – because they didn't have travel insurance.
Unexpected events like medical emergencies, weather disruptions, bankruptcy of a travel supplier (like some of these low-cost airlines that have suddenly folded, leaving thousands stranded), or a potential death in the family are all good reasons for having travel insurance.
Now…if you're traveling within the U.S., you're probably fine without it.
Or, if you're traveling to, say, London or Paris, you may be willing to risk it, since the EU has some protections against delayed and cancelled flights, and since large cities like those have excellent medical care which may be covered by your U.S. medical policy. (This does not apply to Medicare, which doesn't cover overseas medical.)
But there are a lot of other instances where travel insurance can be really necessary, and worth its weight in GOLD:
You're traveling to somewhere off the beaten path, like small villages and towns, where quality emergency care can be hours away
You're traveling to somewhere a bit more third world, where medical care as a whole might be subpar
There are any potential red flags in your future, like:

A possible job loss, where you'd want to cancel the trip to save the money

Weather events like hurricanes

A place known for transportation strikes (like Europe)
There are lots of types of policies, and what kind you get really depends on how far out you buy the insurance, how much you're willing to spend and where you're going. Depending on the type of policy, they can be had for as little as about $100.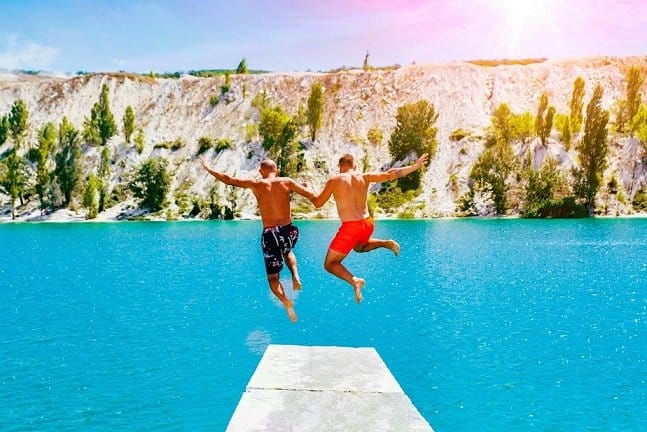 MEDICAL POLICY
These are the most common types of policies, and they cover the costs of getting general (doctor visits) and hospital care while on your trip. If you have a gallbladder attack in Nepal and land in the hospital for 4 days, this will cover your bill. If you slip on a cobblestone and break your ankle while on a cruise, you're covered. These policies are recommended if your U.S.-based medical insurance doesn't cover you internationally (to find out, you need to check with your individual insurance carrier), or if you'd like supplemental insurance so that you're not stuck with the higher co-pays for using out-of-network facilities.
These policies often also cover other losses, like lost or delayed baggage, and flight cancellations.
MEDICAL EVACAUATION POLICY
The single most popular policy, this coverage can often be found as part of a larger Medical policy, or you can get one that is strictly a Medical Evacuation policy (which is much cheaper, since the odds of your using it are lower). These do not provide any ancillary benefits, like for hospital stays, doctor visits, lost luggage or trip interruption. The amount of evacuation insurance generally runs anywhere from $50,000-250,000. Definitely consider at least this kind of policy if you're headed to somewhere like, say, Africa or India, where medical facilities may be distant or subpar.
CANCEL FOR ANY REASON POLICY
This is the most expensive type of policy, since it allows you to just wake up one day and go, "Why the hell did I book a hiking trip in Siberia? Cancel!!"
If there are multiple potential issues in your life – you have something weird growing out of your head, there's political unrest where you're going, and your boss has a penchant for walking into your office and announcing, "You're gonna need to cancel that trip. You know I have issues with abandonment" – this type of policy might be best for you.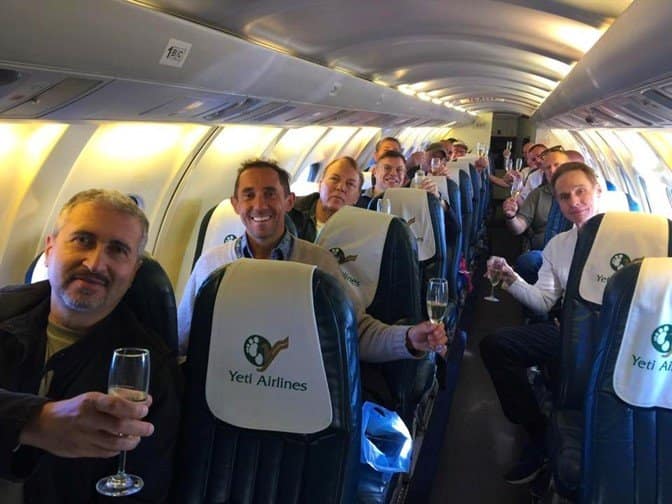 ANNUAL POLICIES
Many of us love to travel and take several trips a year. Annual policies can be very cost effective, because they cover you continuously throughout all your travels that year, regardless of where you're headed. Because my husband and I travel at least twice a year internationally, we typically do an annual policy, which is not only cheaper, but also provides benefits should you need them on a domestic trip.
You can buy annual medical policies or annual medical evacuation policies. We are particular fans of TravelInsured.com, because we've worked with them extensively and have had good feedback.
But apart from them, sites like InsureMyTrip.com and Squaremouth.com are excellent aggregators, where you can compare and purchase policies from a dozen different insurance carriers.
Some Travel Insurance Booking Tips:
The earlier you book your policy, the cheaper it will be. Prices rise the closer you get to your departure date.
If you want to save money on the policy, and are willing to gamble a bit, underestimate the cost of your trip by the amount you can afford to lose. If, say, the cost of your trip is $6,000 per person, you can say the trip cost is $3,000. This will lower your premium substantially, but of course you'll only get up to $3,000 refunded if you have to cancel your trip.
If you hold a premium credit card, like the American Express Platinum, Citi World Executive or Chase Sapphire Reserve, for example, you will also have some travel insurance benefits. Be sure to check what those are before you shop for a separate travel insurance policy, so you don't buy more than you need. (Note: you'll need to have used that card for the vacation purchase.)
An example: when we were headed to Scotland last year, British Airways misplaced the bags of friends who were traveling with us. They didn't get the bags for 4 days and had to buy new clothes. They bought a lot of stuff (more than was even needed), and American Airlines (through whom the ticket was purchased), their travel insurance, and their credit card all paid out.
If you have a pre-existing condition, which is a reason you're buying the policy in the first place, be sure to get one that covers pre-existing conditions. (They don't unless otherwise specified.)
Read the fine print! There are exceptions in each policy. Know what you're buying and what you're not.
Please Note: We always recommend discussing your specific coverage needs with any insurance provider to be sure they offer the type of coverage necessary to meet your specific needs.
Sold yet? Trust me, these policies can be, pardon the pun, a lifesaver.