My Bucket List:
Win the Powerball and go into the Witness Protection Program
Accidentally walk in on Channing Tatum taking a shower
Go on an African safari
Somehow, the third one seemed the most attainable. But to be honest, I was never sure what – outside of seeing and photographing big game – an African safari would encompass. Do you just lay around in a tent all day clutching mosquito netting? Do you have to kill your dinner?
As it turns out, there are some big differences between safari vacations, and one big similarity.
The similarity is that nearly all safaris include twice daily "game drives" – the element we're all familiar with – where you're taken out in an ATV with guides to watch and photograph big game. (The "Big 5" are lions, elephants, buffalo, leopards and rhinoceros; but there are also giraffes, zebras, hyenas, wildebeests and dozens more). These game drives are, of course, the single most memorable element of any safari, because you can often get within a few feet of these majestic creatures. (Try not to be wearing Lady Gaga's meat dress at the time.)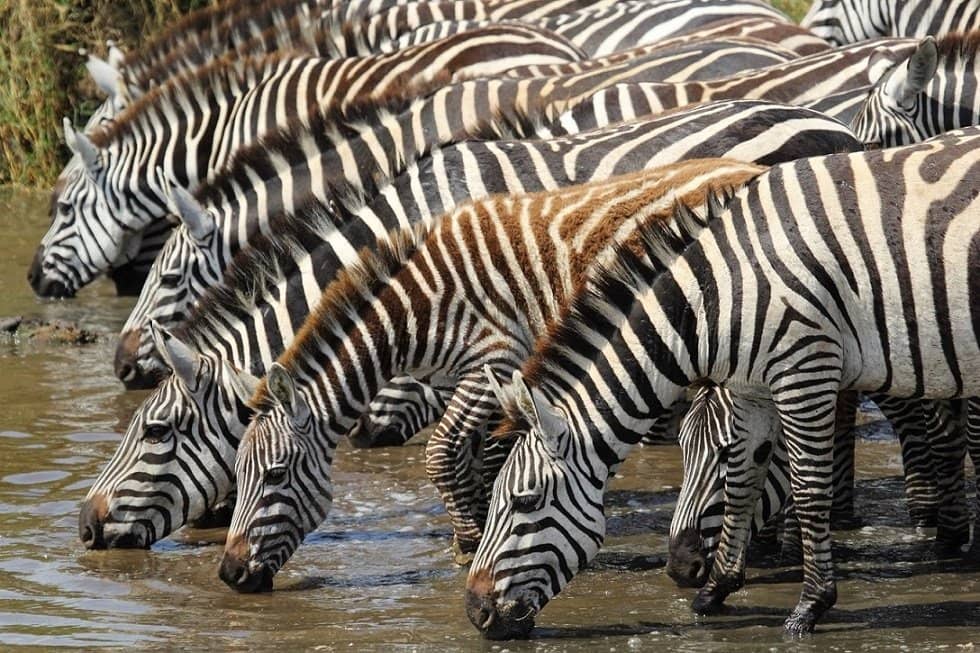 Drives are done in the early morning (usually before breakfast) and evening. (Evening is when the majority of "kills" happen, since this is feeding time for many species.)
But from here, safaris begin to diverge.
Let's use Kruger National Park as our frame of reference, since it's the premier big game reserve in South Africa. Within Kruger, there are a number of safari camps, from budget to luxury – and it's the price point that offers less or more options to the safari traveler.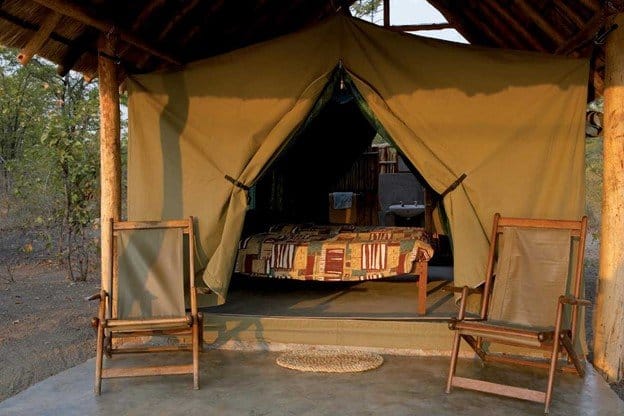 The budget camps – which vary between camping and low-level glamping in terms of price and accommodations – feature shorter game drives, with less experienced guides. (The luxury camps have much more stringent guide and ranger requirements, and they pay better, so naturally the quality of guides at a luxury camp will be much higher.)
Even these budget camps, of course, will likely offer some animal-watching excitement; they just won't feature nearly as much big game overall, since highly experienced trackers are key.
And budget safari camps offer little in terms of mid-day activities (those hours in between your morning and evening game drives). So, bring a good book and mosquito repellent, because you'll have no TV and a few hours to kill.
At the luxury end of the spectrum (including Brand g's Africa vacations), you'll be at a camp like Sabi Sands. Sabi Sands is a private game reserve within Kruger, so you don't have busloads of people plowing through, as you do in the main section of Kruger National Park where anyone can drive around. You will, in fact, rarely see more than one other jeep on your game drives.
To be clear, the fact that this is a private game reserve doesn't mean they stock it with animals (and feed them) like some kind of Disney attraction. No area of the reserve is fenced, so animals are born and die, and wander in and out and make it their home as they see fit, which creates a completely natural wildlife experience.
Incidentally, the term "safari camp" is a misnomer, since all the accommodations at Lion Sands – the 5-star camp Brand g takes over to make it an all-LGBT experience – are air-conditioned villas, some of which include plunge pools. In fact, the Lion Sands has been voted World's Best by both Conde Nast Traveler and Travel & Leisure.
At the Lion Sands private reserve, hunting has been banned for over half a century, which not only makes for an abundance of big game, but means that the animals are more relaxed in the presence of the safari vehicles, because they know you're not there to kill them. They view a jeep full of humans as a single nonthreatening entity, and one they don't see as dinner. (There is a rifle inside every jeep, but our guide told us that she'd never had to shoot an animal in five years.)
Aside from the luxurious digs, the Sabi camps also understand that guests sometimes need diversions. They offer bush walks with expert naturalists, a spa, and elaborate dining. So, in between game drives, you can hit the walking trails – only with a guide, of course – have a mud bath or hot stone massage, and dine on incredibly fresh, locally sourced meals, with wine from their massive wine cellar (or, of course, cocktails). You can even order room service anytime you feel peckish. Everything is included.
With that said – virtually no safari camps, budget or luxury, have TV's, so if you're addicted to the Real Housewives, load episodes onto your mobile device. While the luxury camps want you to have diversions, they also want you to commune with nature, and it's hard to do that when Teresa Giudice is turning over tables in the background. (FYI, the wifi is good considering you're in the middle of the African tundra, but it's still wise to load shows onto your device ahead of time.)
Dining is a big focus of the luxury safari camps. Your dinner meal, in particular, will be quite the exotic, multi-course affair. (They will gladly make more conventional dishes for those who are less adventurous.) Nothing caps an evening game drive quite like a glamorous, al fresco dinner with award-winning South African wines. One evening, your guide – who you become quite bonded with – will even join your table for dinner.
So, that, in a nutshell, is what a safari is like. Depending on your budget, you can enjoy decent game drives and a good book in some type of tented accommodations; or much better game drives, more animals and a variety of activities in the comfort of a luxury villa.
Sadly, the majority of travelers to Africa go on a package safari trip that starts and ends with the safari. They never see any of the rest of South Africa, which is a shame when you're flying 18 or more hours to get there. Africa is a place many people will likely only visit once, so why not try to stay and see some of the other truly spectacular sights?
Here's a link to another blog post on some of the other incredible things to see in South Africa (many of which are included in Brand g's trips):
https://brandgvacations.com/south-africa-bush-just-beginning/
And here's information on the Lion Sands River Lodge:
https://www.sabisandsgamereserves.com/lion-sands-river-lodge/
Trust us – you will return saying that this was the single most memorable trip of your life.
It's that good.