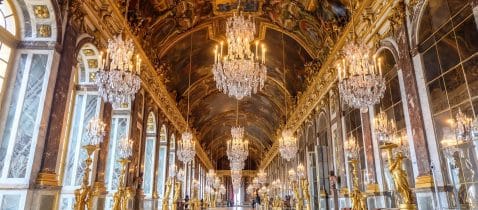 Personally, I love a good DYI remodeling project. Take down a wall, paint and preen, add some fabulous soft furnishings and I'm good to go.
The same could be said for Louis XIV with Versailles, but on a grand scale and taking many decades. Though I am thoroughly convinced he personally did not get stuck with a hammer or paint brush.
The Palace of Versailles had been on my travel bucket list for a long time, and my first visit did not disappoint! The opulence, design, rich history and fabulous gardens literally took my breath away.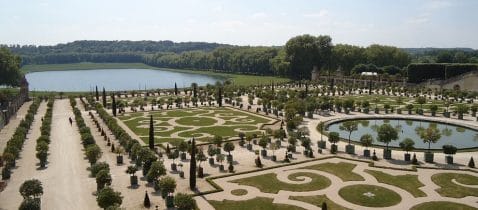 Versailles was originally built by the French King Louis VIII as a simple (!) hunting lodge in 1623. Being initially too basic for his taste, the King decided to remodel it, and by 1634 the simple hunting lodge was transformed into a small Chateau. Oh the joys of the simple country life.
Following the death of Louis VIII, Versailles was bequeathed to 5-year-old Louis the XIV. The Sun King's love affair with the building started as a young boy on his frequent visits to enjoy the country pursuits (huntin', shootin' and a-fishing to us non-royals).
By 1661, Louis XIV had started a DYI project of his own. After some 50 years, what once was a simple hunting lodge became one of Europe's largest Chateaus!
With the new renovation came the iconic Hall of Mirrors,  "Le Vau Envelope", the Pavilions of the Secretaries of State, the Grand Common and the Royal Chapel.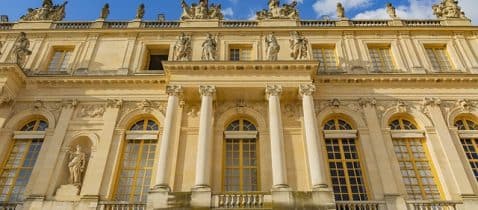 The palace now boasts 2,153 windows, 1,200 fireplaces, 700 rooms and over 67 staircases. Did I mention I don't do windows?
The Palace of Versailles is a truly remarkable place, but don't just take my word for it. Join me next summer as I host Brand g Vacation's trip – Paris, Normandy & the Seine River Cruise (May 12-19, 2021). https://brandgvacations.com/trip/seine/
Not only will you see the Palace of Versailles, but also experience the joy of Spring in Paris – and along with a luxury river cruise on the Seine, you'll visit charming French villages like Giverny, home to Monet and his gardens, and the can't miss Normandy region, known for its historic role in WWII, as well as its lush countryside and amazing gastronomic delights.